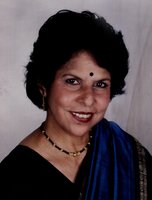 Alley Valiaveedan
Alley J. Valiaveedan, 77, of Freehold Township passed away surrounded by her family on Wednesday, August 23, 2017. She moved to Freehold Township in 1968 after having immigrated from India at age 19 to attend St. Joseph's Nursing School in Wisconsin. Alley was a registered nurse at Freehold Area Hospital and Paul Kimball Hospital, retiring from John L. Montgomery Care Center in 2007. A woman of strong faith, she was a communicant and one of the original parishioners of the Co-Cathedral of St. Robert Bellarmine.
She was predeceased by her husband, Dr. George D. Valiaveedan; parents, Jacob and Mary Ambalathunkal; and brother, Johny Ambalathunkal. Alley is survived by her children, David Valiaveedan and his wife, Dr. Kathleen Dowling of Avon-By-The-Sea, and Maria Youth and her husband, Marc of Newton, PA; grandchildren, Jordyn, Elizabeth, Lexi, Christopher and Elena; and siblings, Pennamma, Ancy, Flowery, Jose, Cyriac, Abraham, Jessy and Jane.
Visitation will be held at the Clayton & McGirr Funeral Home, 100 Elton-Adelphia Road (Route 524), Freehold Township on Friday, August 25, 2017 from 2:00 to 8:00 PM. Relatives and friends are invited to attend her 11:30 AM Funeral Mass on Saturday, August 26, 2017 at the Co-Cathedral of St. Robert Bellarmine, 61 Georgia Road, Freehold Township. Interment will follow in St. Rose of Lima Cemetery, Freehold. In lieu of flowers, memorial contributions in Alley's name may be made to the Sisters Academy of New Jersey, c/o Mercy Center, 1106 Main Street, Asbury Park, NJ 07712 or via mercycenternj.org. For information, directions or condolence messages to the family, visit www.claytonfuneralhome.com.