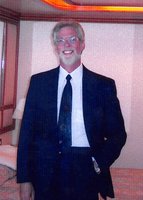 Robert P. Leibowitz
Robert (Bob) Leibowitz was born in Cranford, New Jersey on July 18, 1955 to Charlie and Betty Leibowitz. Bob is predeceased by his brother Jack and both of his parents. Bob became a school principal at the age of 29 and worked in school administration for the rest of his school career of 39 years. During that time, he used his position to help many children overcome adverse circumstances and assisted many students to graduate, who otherwise would have dropped out of school.
In addition to his educational background, like his parents and brother, Bob was an excellent musician who played the alto and tenor saxophones. Bob performed with various local area jazz bands and took immense pride in the two CD's he recorded, "Forbidden Expression," and "We're in Your Neighborhood."
Bob was a loving husband, father, and grandfather. He was an assistant soccer coach for his daughters, and supported his eldest through her band career. He was a mentor, a friend, and a truly remarkable person. His wisdom, logic, and humor made him standout. He had a heart of gold and loved his wife, children, and grandchildren with everything he was. He is survived by his wife Nora, his daughters, Danielle, Beth and Heather, and three beloved grandchildren, Emily, Kaylee, and Samantha.
Visitation will be held at the Clayton & McGirr Funeral Home, 100 Elton-Adelphia Road (Route 524), Freehold Township on Monday, January 8, 2018 from 7:00 to 9:00 PM. Relatives and friends are invited to attend his 11:00 AM graveside service on Tuesday, January 9, 2018 in King Solomon Memorial Park, 550 Dwasline Road, Clifton. For information, directions or condolence messages to the family, visit www.claytonfuneralhome.com.