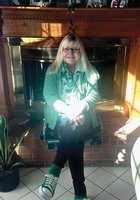 Kathleen G. Redzinak
Kathleen G. Redzinak passed away early Wednesday 10 July, 2019 at CentraState Medical Center in Freehold, NJ at the age of 61. She was a beloved teacher and mother who leaves behind a legacy of love for her family and passion for her job.
Kate was born to Edward and Ethel Grischbowsky on 22 June, 1958 in Neptune, NJ. She was predeceased by her brother, Edward Jr. and sister, Annie. A lifelong NJ resident, she is survived by her sisters, Barbara DiGiovanni and Mary Johnson; her husband of 38 years, Jim Redzinak (m. June 13, 1981) and her two children, Kristopher (b. 1985) and Kira (b. 1989).
Kate lead a life of educating young minds, after attending Kean University graduating with a MA in Speech Pathology. She developed inclusion programs for children with special needs in the State of NJ for over 40 years. She held jobs in Monmouth and Union Counties, and established an enrichment program for high-school graduates at Brookdale Community College. She was an active member of the Special Olympics and the NJSEA for years. Kate's dedication to her family and her students was unparalleled; there wasn't a single person whose life she didn't touch in a special way. Her smile brightened the room any time she walked in, and she truly made a difference in the lives of many.
A memorial gathering will be held at the Clayton & McGirr Funeral Home, 100 Elton-Adelphia Road (Route 524), Freehold Township on Wednesday, 17 July, 2019 from 2:00 to 6:00 PM with her memorial service to follow. Interment is private. In lieu of flowers, contributions in Kathleen's name may be made to the Special Olympics, 1133 19th Street NW, Washington, DC 20036, or to Friends of Friends Church, www.friendstofriendscc.org. For directions, information, or to offer condolences to the family, visit www.claytonfuneralhome.com.