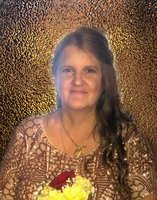 Rita Jackson
Rita Jackson, 56, of Freehold, New Jersey passed away on Friday, March 13th, 2020 at CentraState Medical Center. Rita was born in Brooklyn, New York and lived there until 1975, when the family moved and settled in Freehold Township, New Jersey.
Rita achieved a great deal throughout her life. She went to The Ohio State University in Columbus, Ohio where she received her Bachelor of Science. While attending college, she met her husband of 33 years, Dale Jackson. Rita became a Quality Assurance manager for various companies under ConAgra for 32 years. In the last few years, she worked as a Quality Assurance plant manager for Givaudan Flavors. Rita's proudest achievement in life was her three children: Grace, John, and Antonietta. Her life revolved around her family and her childrens' accomplishments. Rita was a dedicated parishioner of Co-Cathedral of St. Robert Bellarmine. She was a religious education teacher, prayer gardener, choir member, and wedding coordinator.
Rita is now looking down on us from Heaven with her recently deceased mother, Grace Fusco, and brothers, Carmine and Vincent Fusco Jr., who passed in March of 2020. Rita, Carmine, Vincent Jr., and Grace will be joining their loving father and husband, Vincenzo L. Fusco, who passed in 2017. Rita is survived by her husband, Dale Jackson, and children: Grace Smith and her husband George, of Toms River; John Jackson and wife Stephanie of Newark, Delaware; and Antonietta Jackson of Freehold Township. Rita is soon to be a Grammy, in October of 2020. Rita is survived by her siblings, Antonia Fusco of Freehold Township, Brigida Betlow and her husband, Robert, of Indiana, Andriana Fusco Stillwell of Jackson, Joseph Fusco and his wife, Dana, of Freehold Township, Paul Fusco and his wife, Robyn, of Jackson, Peter Fusco of Freehold Township, Maria Reid and her husband, Michael, of Freehold Township, and Elizabeth Fusco of Freehold Township; nieces and nephews, Vincent, Robert "Bobo", Gabrielle, Kimberly, Andrew, Matthew, Shelby, Annie, Jake, Ryan, Max, Nicole, Mackenzie, Aiden, Sage, Thomas, Angelina, Joseph, Ryley, Makena, Ally, Isabella, Carson; and great nieces and nephew, Noah, Ella, and Mia.
Due to Covid-19 restrictions, the family handled services privately. All arrangements are under the direction of the Clayton & McGirr Funeral Home, Freehold Township. A memorial gathering and funeral service to honor Rita, Grace, Carmine and Vincent will be held at a later date. For those who desire, memorial contributions in her name may be made to CHOP Foundation, 3401 Civic Center Boulevard, Philadelphia, PA 19104 or Memorial Sloan Kettering Cancer Center (Monmouth Campus), P.O. Box 5028, Hagerstown, MD 21741-5028. Kindly visit www.claytonfuneralhome.com to leave condolence messages to the family and for future arrangements.