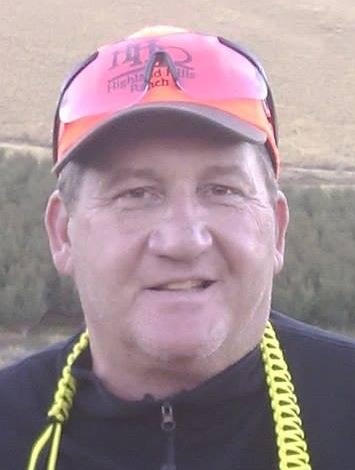 Carmine Fusco
Carmine Fusco, 55, of Easton, Pennsylvania, passed away at St. Luke's Hospital in Fountain Hill, Pennsylvania on Wednesday, March 18, 2020, due to complications from the Coronavirus, which also claimed the lives of his sister, Rita Fusco-Jackson, five days earlier, his mother, Grace Fusco, hours later, and his brother, Vincent Fusco, Jr., the following day.
Carmine was born and raised in Brooklyn and settled in Freehold Township, New Jersey before moving to Pennsylvania, where he resided with his wife, Christie. He was a well-respected trainer of Standardbred racehorses, first working for his father, the late Vincent Fusco, Sr., before opening his own stable. Carmine dedicated endless hours to his profession and was extremely successful, winning 2,531 races and $19.7 million in purse money, while also winning multiple training titles at tracks in Pennsylvania, New Jersey, and New York throughout his career. In 2012, Carmine developed and opened Wingate Farm, a first-rate Standardbred training center in Wind Gap, Pennsylvania, with several partners.
Carmine was a very passionate person whose smile lit up any room. He also lived life to the fullest, enjoying his profession, deep sea fishing, sport shooting, hunting, traveling, and spending time with his wife, family, and friends. He truly loved his wife and family and had the unique ability to impart to those close to him a sense of security and the knowledge that he would always be there to take care of them when needed. He truly was a special person.
He will be joining his parents, Vincenzo L. and Grace Fusco; his sister, Rita Jackson; and brother, Vincent Fusco, Jr..
Carmine is survived by his beloved wife, Christie Collins Fusco of Easton, PA; siblings, Antonia Fusco of Freehold, Brigida Betlow and her husband, Robert of Indiana, Andriana Fusco Stillwell of Jackson, Joseph Fusco and his wife, Dana of Freehold Township, Paul Fusco and his wife, Robyn of Jackson, Peter Fusco of Freehold Township, Maria Reid and her husband, Michael of Freehold Township, and Elizabeth Fusco of Freehold Township; numerous nieces and nephews; and extended family.
Due to COVID-19 restrictions, the family handled services privately. All arrangements are under the direction of the Clayton & McGirr Funeral Home, Freehold Township. A memorial gathering and funeral service to honor Carmine's memory will be held at a later date. In lieu of flowers, memorial contributions in his name may be made to Wounded Warriors Project, P. O. Box 758517, Topeka, KS 66675. Kindly visit www.claytonfuneralhome.com to leave condolence messages to the family and for future arrangements.