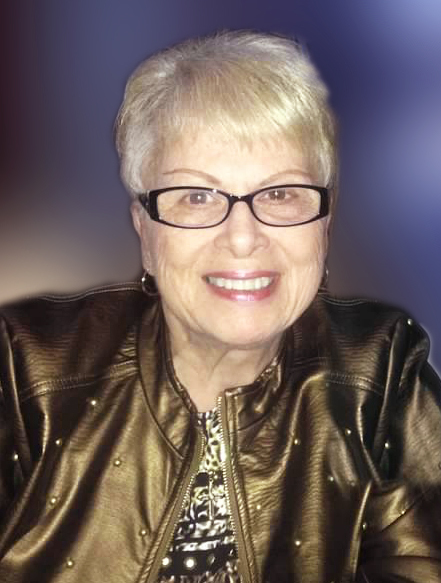 Yvonne Cusanelli
Yvonne Cusanelli, 82, of Jackson passed away surrounded by family on Sunday, September 13, 2020 at home. She was born, raised and had lived in Brooklyn before moving to Old Bridge to raise her family. Yvonne worked as a lunch aide and bus assistant for Old Bridge Township Board of Education before her retirement in 2000. Along with her husband, Yvonne settled in the West Lake Community, Jackson in 1999, where she was active in the community playing mahjong and cards and as a member of the Italian American Club. She was a devout catholic and parishioner at St. Aloysius Catholic Church, Jackson. Yvonne had a passion for travel, with trips to Aruba and the Caribbean and as far as Italy but she relished in her trips to Atlantic City and Lake George.
Yvonne was predeceased by her husband, Dominick Cusanelli, who passed in 2016; brother, Vincent; and sisters, Rose, Florence, and Anne. She is survived by her children, Louis Cusanelli of Florida, Patrick Cusanelli and his wife, Eileen of Monroe, Robert Cusanelli of Point Pleasant, and Christine Gillespie and her husband, James of Jackson; thirteen grandchildren, Louis, Dominick and his wife, Tamara, Danielle, Patrick, Jessica, Cole, Jack, Kevin, Owen, Isabelle, Julianna, James, Natalie; six great-grandchildren, Avyanna, Sawyer, Oakley, Vincent, Dominick, Derek; and many nieces and nephews.
Due to COVID-19 restrictions, a private Funeral Mass will be held at St. Aloysius Catholic Church in Jackson. Relatives and friends are invited to participate via St. Aloysius Catholic Church's Live Stream. Prior to her Funeral Mass, relatives and friends are also invited to participate via Clayton & McGirr Funeral Home's Webcast Visitation. Arrangements are under the direction of the Clayton & McGirr Funeral Home, Freehold Township. In lieu of flowers, memorial contributions can be made in Yvonne's memory as well as in honor of Leonard Y. Lee, MD, Professor of Surgery, Chair, Department of Surgery, to the Rutgers University Foundation in support of Robert Wood Johnson Medical School's Division of Cardiothoracic Surgery Fund. Please send your donation to P.O. Box 193, New Brunswick, NJ 08903-0193. For information or to leave condolence messages to the family, please visit www.claytonfuneralhome.com.