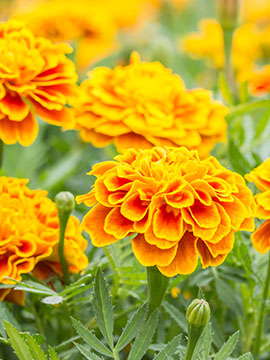 Obituary of Elisabeth Pewnew
Elisabeth Pewnew, 91, of Howell passed away on Sunday, March 8, 2020 at Jersey Shore University Medical Center, Neptune. She was born in Pinsk, Poland and had lived in Austria and Australia before entering the United States in 1958 through Honolulu, Hawaii. Elisabeth lived in New York City before settling with her family in Howell. She was a line worker at Precision Filaments in Freehold for many years until her retirement. Elisabeth was a member of St. George's Russian Orthodox Church and the Women's Auxiliary of the Kuban Cossacks, both of Howell.
She was predeceased by her brother, Boris Maszewski and grandson, Ivan Pevnev. Elisabeth is survived by her beloved husband of 71 years, Alexander Pewnew of Howell; three sons, Waldemar Maszewski of Memphis, Tennessee, Alexander Pevnev and his wife, Debe of Kauai, Hawaii, Anatole Pevnev and his wife, Antonina of West Lake, Ohio; seven grandchildren; and eleven great grandchildren.
Pannyhida will be held at St. Alexander Nevsky Russian Orthodox Cathedral, 200 Alexander Avenue, Howell, NJ 07731 on Tuesday, March 10, 2020 at 6:00 PM. Relatives and friends are invited to attend her 10:00 AM funeral service on Wednesday, March 11, 2020 at the Cathedral. Interment will follow in the St. Vladimir's Russian Orthodox Cemetery, 316 Cassville Road, Jackson, NJ 08527. For those who desire, memorial contributions in Elisabeth's name may be made to Kuban Cossacks Library & Museum, 47 East 3rd Street, Howell, NJ 07731. For information, directions, or condolence messages to the family, visit www.claytonfuneralhome.com