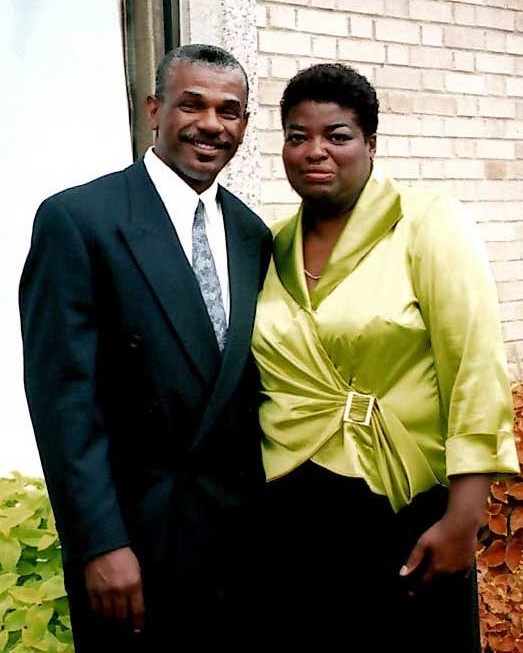 Obituary of Patricia Andrea Worrell
Patricia Andrea Worrell, 58, of Howell passed away on Friday, April 24, 2020 at Jersey Shore University Medical Center. She was born in Kingston, Jamaica, had lived in New York City, and settled with her husband and son in Howell in 1999. Patricia worked as an investigator at JP Morgan Chase for many years before leaving her job to raise her son, Jonathan. She was passionate about volunteer work and helping others as if it was her calling. She volunteered as an assistant scout master for Boy Scout Troop 258, the Howell Senior Citizen Center, Monmouth Park Systems, and Habitat for Humanity. Patricia would cook and donate food for homeless shelters. Patricia loved the Lord and tirelessly volunteered at her church. She volunteered in several ministries including food pantries, nursing homes, the hospitality ministry, and the Atlantic City Mission and Rescue Outreach. She was a selfless woman, always putting others before herself. Her hobbies included baking, sewing and gardening. Patricia was a loving wife and mother who was devoted to spending quality time with her family.
She was predeceased by her parents, Patrick and Pearl Thane. Patricia is survived by her beloved husband of 32 years, Ereton Ethelbert Worrell; son, Jonathan James Worrell of Philadelphia, PA; a sister, Marcia Patterson of Valley Stream, NY; brother, Roger Patterson of Valley Stream, NY; and many loving friends, cousins, nieces, nephews, and church family including her home church, Christ Church in Howell.
Due to COVID-19 restrictions, private services will be held for the immediate family on Friday, May 1, 2020 from 11:30 to 12:00 PM with her funeral service to follow at 12:00 PM. Relatives and friends are invited to participate via Webcast through the funeral home website. Interment will take place in Marlboro Memorial Cemetery, Morganville. All arrangements are under the direction of the Clayton & McGirr Funeral Home, Freehold Township. For information, to leave condolence messages to the family, or to check for future arrangements and other important updates, please visit www.claytonfuneralhome.com