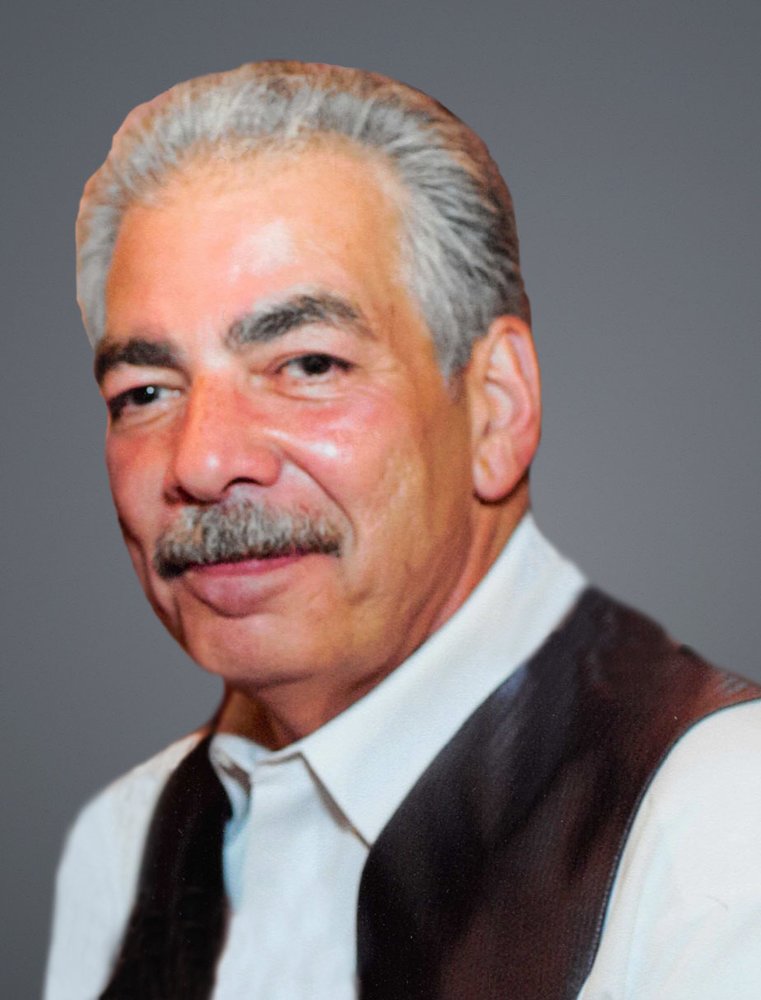 Obituary of Anthony Calascibetta
Anthony "Tony" Calascibetta, 70, of Freehold passed away on Thursday, August 6, 2020 at Jersey Shore University Medical Center. He was born and raised in Staten Island, NY and settled to Freehold, NJ in the year 2000. Tony worked as an electrician for 36 years for Local 3 in New York City. He proudly served for his country in the United States Navy for four years during the Vietnam War. Tony had a personality larger than life and a strong presence no matter where he was. He was gentle and had a kind heart. Tony was known for putting others before himself and giving to those in need whenever possible. He was an avid fan of the Giants and as he said, "he was a handy guy to have around". Tony broke the mold when he was born, he truly was one of a kind. He left an imprint on everyone he met, there was never a bad word to be said about him. Above all, he was a devoted husband, father, grandfather, and brother who was passionate about spending quality time with his family.
He was predeceased by his parents, John and Josephine Calascibetta. Tony is survived by his beloved wife, best friend, and soul mate of 32 years, Linda Calascibetta; children, Melanie Karuschkat and her husband, Brian of Smithtown, NY, Michael Calascibetta and his wife, Elizabeth of Maplewood, NJ, Nicole Calascibetta of Jersey City, NJ, and Anthony John Calascibetta of Freehold, NJ; grandchildren, Leah Karuschkat, Charlotte Karuschkat, Brendan Karuschkat, Jack Calascibetta, and Rita Josephine Calascibetta; siblings, John Calascibetta and his wife, Juliet of Staten Island, NY, and Jo Ann Calascibetta-Renson and her husband, Gary of Pennsylvania; many loving nieces, nephews, cousins, in-laws, and friends; and faithful canine companion, Bella, his beloved Golden Retriever.
Visitation will be held at the Clayton & McGirr Funeral Home, 100 Elton-Adelphia Road (Route 524), Freehold Township on Wednesday, August 12, 2020 from 4:00 to 8:00 PM and Thursday, August 13, 2020 from 4:00 to 8:00 PM. Relatives and friends are invited to attend his 10:00 AM Funeral Mass on Friday, August 14, 2020 at the Co-Cathedral of St. Robert Bellarmine, 61 Georgia Road, Freehold Township. Interment will follow in Old Tennent Cemetery, 454 Tennent Road, Manalapan Township 07726. For the safety of the public and our staff, we are asking everyone to help us adhere to the CDC guidelines. Facemasks will be required. For those who desire, memorial contributions in Anthony's name may be made to the Ladacin Network, 1701 Kneeley Boulevard, Ocean Township 07712. For information, directions, or to leave condolence messages to the family, please visit www.claytonfuneralhome.com