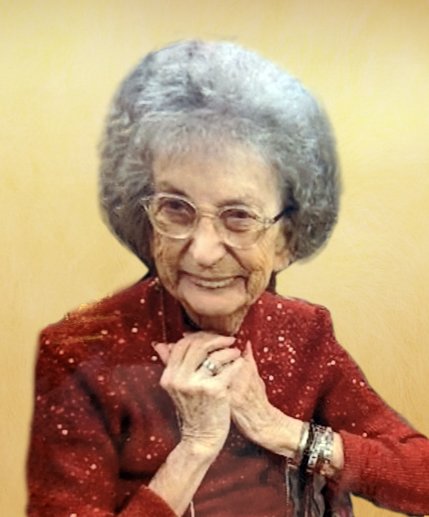 Obituary of Roberta Rae Wingren
Roberta "Honey" Rae Wingren, 93, of Howell passed away peacefully on Wednesday, September 9, 2020 at Brandywine Assisted Living. Her parents Helen and Frank McCartney had three daughters; all born in Linden, NJ. This trio of sisterhood had their own unique attributes; one was serious, another was playfully mischievous and Honey was the fun one. Always up for a good time, she loved to dance, play bingo, and take a chance on the slots in Atlantic City. Prior to retiring to Holiday City in Toms River; she worked as a Payroll Clerk for the Essex County Hall of Records for 25 years until her retirement. Honey was an avid animal lover which was passed on to her daughter and grandchildren. Her passion led her to volunteer at the Jersey Shore Animal Shelter. Her sweet disposition will be dearly missed by all that knew and loved her.
Roberta is survived by her beloved daughter, Fran Keane and her husband, Kevin of Freehold Township; and her grandchildren, Sarah Keane of Providence, R.I, and Brian Keane of Freehold Township.
Arrangements are private and under the direction of the Clayton & McGirr Funeral Home, Freehold Township. For those who desire, donations in Roberta's name may be made to the Jersey Shore Animal Shelter, 185 Brick Boulevard, Brick Township, NJ 08723. For information or to leave condolence messages to the family, please visit www.claytonfuneralhome.com