Recommend Julia's obituary to your friends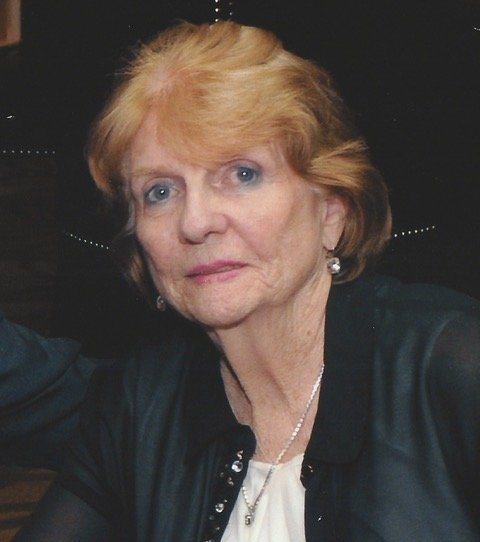 Obituary of Julia M. Harter
At 88 years, Julia "Judy" Martin Harter of Applewood Estates in Freehold, NJ passed away peacefully at CentraState Medical Center on September 24th, 2020. The previous day she was surrounded with family where heartfelt memories and loving words were shared.
Judy is survived by her three daughters, Susan G. Harter of Manalapan, Linn L. Harter and husband Doug Davis and Mary K. Harter and granddaughter, Marysol A. Harter of Bozeman, MT and her sister Norma Martin Milner of West Chester, PA. Julia was predeceased by her beloved husband of 62 years, Seth William Harter.
She was born in Philadelphia, PA, grew up in Union, NJ, and attended the University of Maryland where she met her late husband, Seth William Harter. Ultimately, they settled in Holmdel, NJ and raised their family. In later years she and her husband retired at West Lake in Jackson, NJ and spent winters in Ocean Isle, NC.
Julia was a loving mother, grandmother, sister and aunt. In her long career as a mother she also worked as a teacher, a bookkeeper at her husband's business, Harter Equipment Inc., and enjoyed bridge, book clubs and playing golf with friends at Bamm Hollow, NJ, Brick Landing, NC and West Lake, NJ. She was an authentic original advocate of Reduce, Reuse, Recycle having grown up during the great depression and was very proud to be a member of the greatest generation. A twirler with the University of Maryland marching band she often mentioned her proud and memorable experience performing in DC for the inauguration of Eisenhower in 1953.
Family was everything to Judy with a close second being her friends, Broadway Shows, Dancing with the Stars and going to the movie theater. The COVID-19 pandemic took all those simple but valuable pleasures from her. On the day before she passed when asked for advice to pass onto her 18-year-old granddaughter Judy responded, "Be yourself, be kind and do your best". Words of wisdom from a loving grandmother with a strong moral compass who wished for a kinder America.
In her final years she often expressed the desire to be with her beloved husband again. Her family is comforted by the fact she accomplished this goal and, in her own words, "did not linger" in getting there. Even in death, she was considerate about not inconveniencing her loved ones.
All arrangements are private and under the direction of the Clayton & McGirr Funeral Home, Freehold Township. For those who desire, memorial contributions in Julia's name may be made to The Premier Theater, www.premiertheatre.com, PO Box 943, Asbury Park, NJ 07712 OR Autism New Jersey www.autismnj.org, 500 Horizon Drive, Suite 530, Robbinsville, NJ 08691 OR to a charity of your choice. For information or to leave condolence messages to the family, please visit www.claytonfuneralhome.com