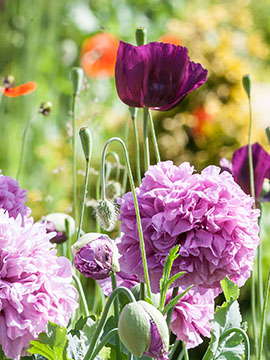 Obituary of Rosa Julia Mendoza
Rosa Julia Mendoza, 88, of Toms River passed away on Friday, November 20, 2020 at CentraState Medical Center, Freehold Township. She was born and raised in Puerto Rico. She lived with her husband and three children in Brooklyn, New York eventually moving to New Jersey.
She began working as a book-binder at Boorum and Pease and later worked in a candy factory for many years. Rosa then worked as an admitting clerk in the Brooklyn Hospital where she was a dedicated hard worker and eventually retired from there. After retiring she became a Bodega store and Jewelry store owner in Brooklyn. She had a passion for cooking and loved helping people. Above all else, she doted and adored her family.
Rosa was predeceased by her husband, Guillermo A. Mendoza; son, Leeroy Mendoza; and daughter, Mildred Mendoza. She is survived by her daughter, Evelyn Mendoza and her husband, Gary Irving; grandchildren, Rosemarie Mendoza Cortez, Erica Rodriguez-Jenkins and her husband, Tyshawn Jenkins, Rick Mendoza, Xavier Rodriguez, Nicole Irving, and Ashley Palm; great grandchildren, Noah Cole Perez and Emerson Victoria Palm.
"Although my leaving causes pain and grief, my going has eased my hurt and given me relief. Fill not your hearts with pain and sorrow, but remember me in every tomorrow."
All arrangements are private under the direction of the Clayton & McGirr Funeral Home, Freehold Township. In lieu of flowers, donations may be made in Rosa's name to Ronald McDonald House Charities Inc., 26345 Network Place, Chicago, IL 60673-1263. For information or to leave condolence messages to the family, visit www.claytonfuneralhome.com.