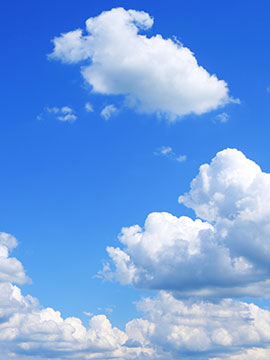 Obituary of Christopher A. Thorsheim
Christopher A. Thorsheim, age 57, of Manalapan, New Jersey unexpectedly passed away on March 31, 2021 from a sudden coronary event after completing a mountain bike ride in Arizona. He was born in St. Louis Park, Minnesota to the late Susan (Soldin) Thorsheim and Duane Thorsheim.
Chris met the love of his life, Lori, in 1985 and they married in 1988. They settled in Manalapan where they raised their four children, Chelsea, Chris, Jen and Matt. In addition to his family, he is survived by his father Duane Thorsheim and his wife Susan (Dunzelman) Thorsheim, his brother Mark and his wife Margot Bright, his sister-in-law Lisa Werner and her husband Dave, his brother-in-law Greg Reantillo, and five nephews, Ryan, Scott, Nick, Max and Ben.
Chris spent his youth on the soccer fields of New Jersey after his family moved there from the Midwest. He graduated from Marlboro High School, received a B.S. in Management and Finance from Susquehanna University and earned his M.B.A. in Finance from NYU Stern School of Business. Chris was an accomplished investor relations professional, managing large institutional client relationships his entire career, the last 10 years with Falcon Investment Advisors (now ONEX Falcon).
The absolute centerpiece of his world was Lori and their children, whom he loved and cherished more than anything. Chris was a warm, kind and outgoing person whose big embrace for family will be sorely missed. Everyone will remember Chris for his endless energy, infectious personality and wonderful sense of humor. His passion for soccer was well known by all. Chris was an accomplished college player who transferred that skill into coaching and inspiring countless kids, including his own. He brought a balance of competitiveness and pure joy to youth coaching with the Manalapan Soccer Club and the New Jersey Olympic Development Program. In recognition of those contributions, Chris was awarded New Jersey's Youth Soccer Coach of the Year. Chris also embraced the outdoors with friends and family, mountain biking and hiking. Grounded from business travel by the pandemic, he made the most of the freedom to ride or hike every day, including cross country trips. His loved ones are seeking peace from this enormous loss by knowing that Chris truly lived life to the fullest.
The Thorsheim family will be organizing a memorial celebration for Chris on June 5th at The Capelli Sport Complex in Tinton Falls, New Jersey. For more information on the Celebration of Life, please visit the Facebook link. In lieu of flowers, contributions in his memory can be made to the American Heart Association: http://www2.heart.org/goto/ChrisThorsheim.
All services are private and under the direction of the Clayton & McGirr Funeral Home, Freehold Township. For information, or to leave condolence messages to the family, please visit www.claytonfuneralhome.com