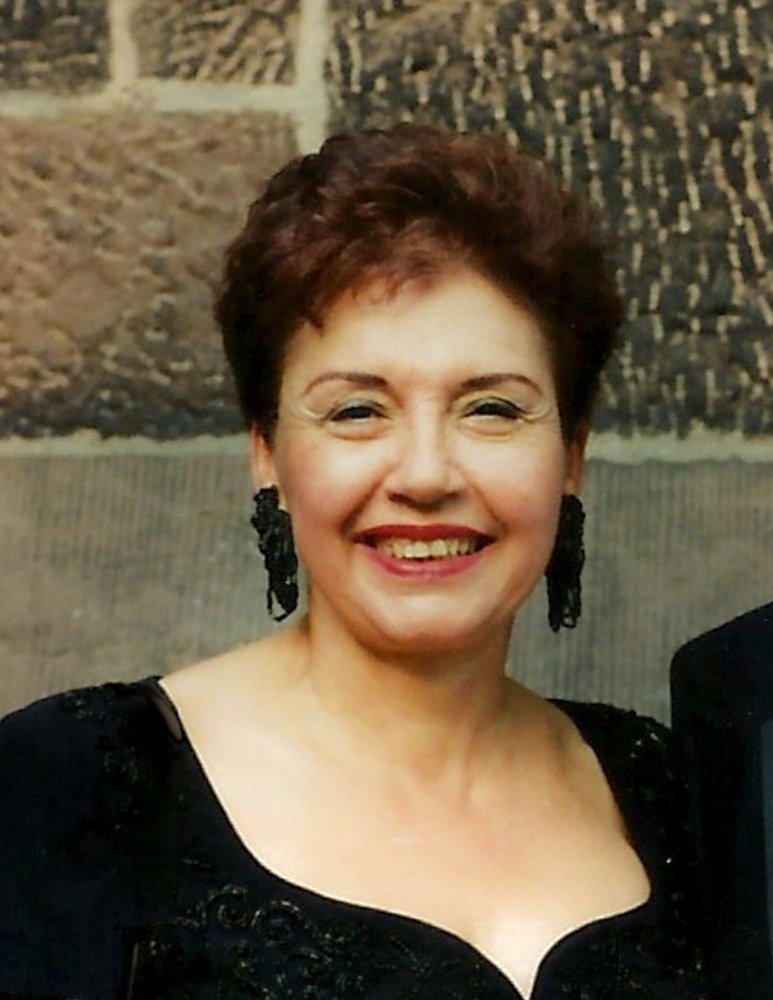 Obituary of Marta Lopez
Marta Lopez, 87, of Freehold Township passed away with her husband and family by her side on Monday, June 28, 2021 at Jersey Shore University Medical Center, Neptune. She was born in Santo Domingo, Dominican Republic, came to the United States in 1961 and settled in Freehold in 1969. A woman of faith, Marta was a devoted parishioner of the Co-Cathedral of St. Robert Bellarmine in Freehold Township for over fifty years. Everyone who knew her admired her sense of style and joy for life. She enjoyed gardening traveling and entertaining, but her favorite pastime was caring for her beloved family. Marta was a devoted wife of sixty-six years, loving mother, and doting "Grandi".
She was predeceased by her sisters, Luisa Camilo and Milagros Diaz. Marta is survived by her beloved husband, Dr. Jose R. Lopez; children, Dr. Jocelyn L. Craparo and her husband, Craig Smith of Newtown Square, PA, Dr. Claudio Lopez and his wife, Dr. Estrella Lopez of Upper Freehold Township, Dr. Marta Zeb and her husband, Joseph Mauer of Neptune, Ana Dixon and her husband, Don of San Francisco, CA, Rodolfo Lopez and his wife, Jean of Camarillo, CA, Isabel Duffy and her husband, Sean of Wayne, PA, and Dr. Leonardo Lopez and his wife, Roberta of Freehold Township; 14 grandchildren, Gian Craparo and his wife, Erika, Alexandra Gill and her husband, Brian, Ana Zeb, Julia Zeb, Dillon Dixon and his wife, Alice Tsai, Hunter Dixon and his fiancée, Megan Bruehl, Cristina Lopez-Bowlin and her husband, Matthew, Nico Lopez, Emma Lopez, Trevor Lopez, Bridget Duffy, Reagan Duffy, Delaney Lopez, and Kaitlyn Lopez; and 6 great grandchildren, Clara, Evan, Grace, twins, Faith and Hope, and Gwen.
A memorial gathering will be held at the Clayton & McGirr Funeral Home, 100 Elton-Adelphia Road (Route 524), Freehold Township on Friday, July 2, 2021 from 3:00 to 7:00 PM. Relatives and friends are invited to attend her 10:30 AM Memorial Funeral Mass at the Co-Cathedral of St. Robert Bellarmine, 61 Georgia Road, Freehold Township, NJ 07728 on Saturday, July 3, 2021. For those who desire, memorial contributions in Marta's name may be made to the Co-Cathedral of St. Robert Bellarmine. For information, directions, or to leave condolence messages to the family, please visit www.claytonfuneralhome.com