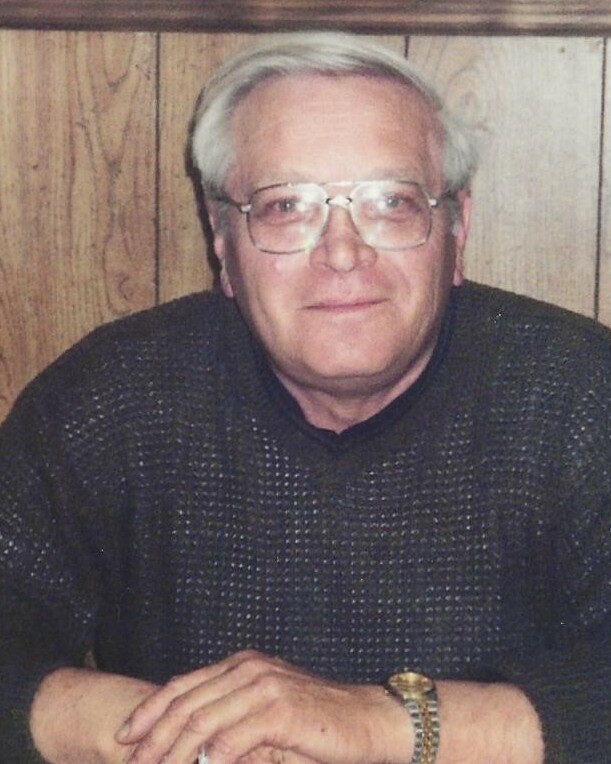 Obituary of Harlan Fredrick Libby
Harlan Fredrick Libby of Morrisville, PA passed away Saturday, September 3, 2022. Harlan was born March 10, 1942 in Rahway, New Jersey to the late Lyle and Caroline Libby (nee Hooper). In 1945 they moved to Howell, NJ. He graduated Freehold Regional High School graduated in the class of 1960. He was a member of the chess club in high school.
After graduating high school he joined the Army National Guard and was honorably discharged in 1964. When not on duty he worked at Marlboro Psychiatric Hospital, where he met and married the late Patricia Cavanaugh. He then went to work as a welder for Frequency Engineering before starting work at Lab-Volt Systems, Buck Engineering in 1964 and advancing to Group Leader.
He eventually partnered with Tom Bickel to purchase the Whippoorwill Motel in Howell. He started Alert Taxi while he ran the Motel. He also joined the Howell Chamber of Commerce while running the Motel, and was instrumental in getting Route 9 dualized from West Farms to Lakewood. He closed the taxi business and went to work at AEL at the Allaire airport facility in Wall NJ as a DOD contractor supporting and installing Air Jamming Defense Systems.
When the state dualized Route 9 they bought most of the Motel property resulting in the shutdown of the Motel.
After the Motel closed he bought property and moved out of Howell to Gilbertsville, PA., where he transferred to work for AEL's main facility in PA., for many more years before being laid off.
He then went to work repairing ATM machines. During this time he and Pat were divorced and he moved to Morrisville, PA and went to work at IBI Secured Transport Inc. - Armored Car where he worked until May of 2022.
In the 1960s he volunteered with the NJ State Forest Fire Service, fighting the major 1963 blaze of Jackson, NJ. After that he joined the Freewood Acres Fire Company. His last fire was the Freehold Race Track fire of 1984.He left the fire company when he moved to PA.
Harlan was an avid tinker and fixer of all things. He loved his Family, Jeeps, John Deere, movies and working for IBI Armored car. He will be deeply missed by his Family and Friends.
Harlan is predeceased by his brother John Libby and sister-in-law Ellie Libby, and by his sisters Carol Dalton and Ruth Childs. Surviving him are his three children, Brian and Holly Libby of Farmingdale, NJ, Sharon and Joe Pelly of Palmyra, PA, and Patricia and Robert Weidman of Newville, PA. He also leaves behind 6 grandchildren; Matthew, Katie, Justin, Dakota, Zula and Liam and 3 great grandchildren; Alivia, Harper and Makenzie.
Visitation will be held at the Clayton & McGirr Funeral Home, 100 Elton-Adelphia Road (Route 524), Freehold Township on Saturday, September 10, 2022 from 11:00 AM to 2:30 PM with his funeral service to follow. Interment will follow in Evergreen Cemetery, Route 524 and West Farms Road, Howell. In lieu of flowers, memorial contributions may be made to Freewood Acres Fire Company, 17 E 5th Street, Howell Township, NJ 07731 or West Farms United Methodist Church, 164 Casino Drive, Farmingdale, NJ 07727. For information, directions, or to leave condolence messages to the family, please visit www.claytonfuneralhome.com
Visitation
11:00 am - 2:30 pm
Saturday, September 10, 2022
Clayton & McGirr Funeral Home
100 Elton-Adelphia Road
Freehold Township, New Jersey, United States
Funeral Service
2:30 pm
Saturday, September 10, 2022
Clayton & McGirr Funeral Home
100 Elton-Adelphia Road
Freehold Township, New Jersey, United States
Final Resting Place
3:15 pm
Saturday, September 10, 2022
Evergreen Cemetery
Route 524 and West Farms Road
Farmingdale, New Jersey, United States