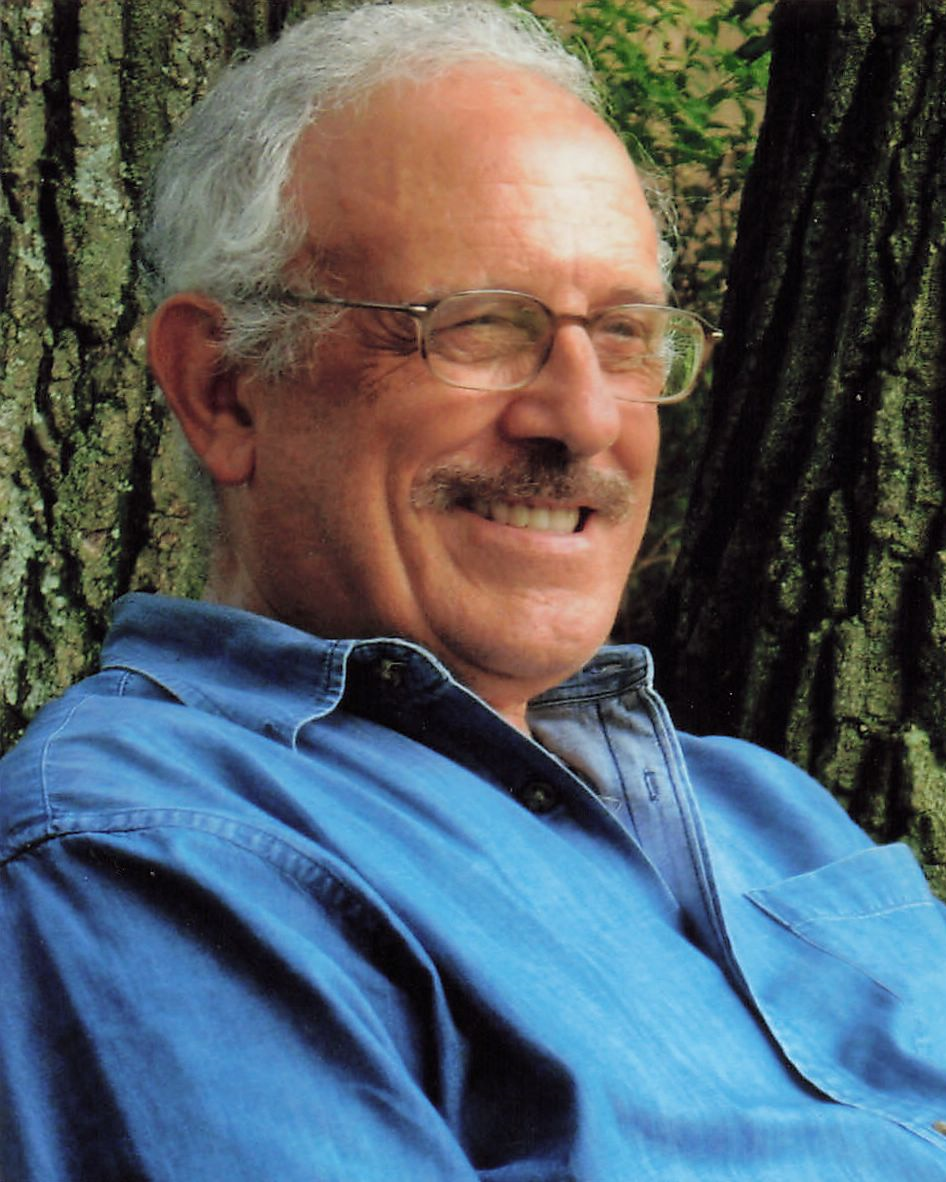 Obituary of Fausto Falsetta
Fausto Francesco Falsetta (aka "Noni") 90, of Brick passed away peacefully on Friday January 13, 2023 just in time to take the pitch as the famed right-winger with his Brooklyn Italian Soccer Club against the German American Kickers! Fausto was born and raised in Saliano, Provence Cosenza, Italy. He didn't grow up with much and was mostly raised by aunts as his own mother passed when he was seven and his father went to the United States for work purposes. He used his longing for his mother and absence of his father to fuel discoveries of the world around him. And in Italy, discoveries were everywhere. From the bounty of exceptional fresh food ingested on a daily basis to the landscapes of majestic mountains sliding into aquamarine oceans, with the artistry of sculptures, paintings and al frescos never far from his examining eyes, and not to mention the sheer beauty of the southern Italian women themselves (hello? Sophia Loren!) – what better learning ground for life's treasures could there be? At the tender age of 14, Fausto came alone to the United States on a ship that took around 24 days to get to New York City, reunited with his dad and settled in Brooklyn. Now, we are not sure what a 14 year old does all alone on a ship for three weeks, but perhaps that's where he fueled his love for always wearing a sailors hat whenever possible even though he never owned a boat and never went on any family cruises.
As often was the case, living a number years in Brooklyn, turned that little kid into a street-smart absorber of all the nationalities/languages coming and going into the boroughs during this time as well as business being conducted on and off the street. But his dream was to work on the island of Manhattan where he envisioned himself in one of those dazzling new buildings he could see from the Brooklyn waterfront. Putting himself through Brooklyn College was his start to get there. And so the trifecta ensued – he became an athlete playing soccer for the college, a writer/artist for several American/Italian publications and a top-tier business student. During this time with his dashing European looks he met his own Sophia Loren Italian beauty on the New York subway- Mary Fazio! From the first glance it was love Italian style and the adventure began. Married in the late 50's, they eagerly travelled to Cuba – Land of Casinos and Sparkling Nightclubs with Beautiful Dancers and Fantastic Big Bands, and oh, the one thing Fausto may have forgotten – a coup was on its way!! You know that scene in Godfather II where the customers have to run out of the nightclub because the revolution has begun and gunfire is erupting? Yup. That was Fausto and Mary in real life - fleeing as fast as possible. However, on a good note, they ended up passing through St Augustine Florida on the way back and that became the one place Fausto went back to his entire life. To him there was nothing better than being with his family sitting on the porch at the condo he had purchased on the beach smoking a cigar and going to the DeNoel's French pastry shop in town to eat pastries.
After a brief move to Long Island, Fausto moved to Howell for most of his life and then settled in Brick. One of his first jobs while still in Brooklyn was taking a little boat out to incoming ocean liners and interviewing Italians that were coming to New York. His next endeavor put him on more of a business path as he was in International Sales for Revlon where he was the first person to book cargo on a 747 going overseas! Soon after, he gained employment at M&P Export Management Company on 5th avenue (which was established in 1917) and eventually became the owner of the business from 1984 until his retirement in 2013. Dealing in exports, Fausto traveled the world, speaking several languages (English, Italian, Spanish & French), dissecting business papers from here and overseas, and constantly sending clippings of anything that pertained to what his children were currently studying, to them. But let's face it, his favorite paper to read was La Gazzetta dello Sport so he could keep tabs on his favorite soccer teams (Roma – no one knows why, and of course Napoli!). Before he had children (yes, they interrupt everything), he was also a prolific oil painter and his art adorns all of his children's homes with visions of what was beautiful to him. Beauty to him was also in the form of the automobile. Fausto loved cars. And although there were a million things that needed to be fixed or updated in the house, he just figured he would keep getting nice cars so he could drive fast away from the things that needed to be fixed and have more fun on the road! He leased when leasing wasn't a thing! A new car was in the driveway every few years – from a small Dodge Dart, to Fiats, to a very compact Mercedes (Hey Dad! We are 3 kids here in the back with room for only one!), a bigger Mercedes to the Volkswagen Camper to the Buick Electra, BMWs, Acuras, and on and on.
Yes, beauty is in the eye of the beholder, but for Fausto it was also in what went into your mouth. A little later in life, Fausto began to be the main cook of the house. He endorsed "locally sourced" before it became a thing. I'm talking "Hey, stop the car! I need those dandelions on the side of the road" or, "I don't think that farmer knows what to do with those flowers growing on the squash – go run and pick me some, I'll keep the car running" – kind of locally sourced! And then there was the time when he took his family to Calabria and he felt like having truffles with his dinner. He told them, " Let's park and just hop this fence, I think there are some buried under that tree". Three kids eagerly jumped! Only thing was, the tree was in the middle of a farm that had a bull running around and in 2 minutes it decided to make the kids the food! Yes. Time was now spent climbing that tree to branches that just barely were out of reach of the bulls' horns! For Fausto, nothing he made came from a freezer. Fresh food simply prepared was the only way he would cook. That is why, to this day, none of his Grandkids can understand how he went from full-on home cooking in the great Italian tradition to taking the kids to KFC, Carrabba's, or dare we say, Pizza Hut! What was Noni thinking? Well, mysteries are good sometimes.
The part of his life that only grew stronger from baby to 90 year old was his passion for soccer; either playing for the Brooklyn Italians & New Jersey Teams, rooting for Roma, Napoli, and the Azzurri or coaching his kids. Fausto's passion for the sport was handed down to his children and his grandchildren and hopefully for generations to come.
Yet nothing compared to the love he had for his family. Fausto was a devoted husband for 65 years, a loving father and adoring, "Noni", to his grandchildren. It is hoped that he will be coaching the Azzurri or at least imparting his advice through reverse Italian maloik mind control so at the very least they make the next World Cup and we all know he will be our guiding light for evermore.
Fausto was predeceased by his son-in-law, Mark Livolsi. He is survived by his wife, Mary Falsetta; children, Elvira Falsetta and her husband, Michael Oliu of Millstone Township, Maria Livolsi of Howell, Fausto Falsetta, Jr. and his wife, Annabela of Millstone Township; six grandchildren, Michael Fausto Oliu, Frank Ramon Oliu, Mark Charles Livolsi, Madeleine Elvira Livolsi, Cassandra Brooke Falsetta, and Christopher Falsetta; and his cousins, Gabe Falsetta of Forrest Hills, NY, Caroline Villaflor, Rita Ammendola, and Catherine Augeri all of Long Island, NY.
All arrangements are private at this time by Clayton & McGirr Funeral Home, 100 Elton-Adelphia Road (Route 524), Freehold Township, NJ. A memorial service will be held at a date, time, and location to be announced. For those who desire memorial contributions, they may be made to Holiday Express (151 Industrial Way East, Bldg A, Ste A-4, Eatontown, NJ 07724)– a New Jersey based charity that ensures men, women and children in developmental centers, veteran hospitals and homeless shelters, behavioral health facilities, and special needs schools – are not forgotten during the holidays. They deliver music, food, gifts, financial support, and friendship to those with the greatest need for the gift of human kindness. Memorial contributions may also be made to The Parkinson's Foundation, 200 SE 1st Street #800 Miami, FL 33131.
For information or condolence messages to the family, visit www.claytonfuneralhome.com.