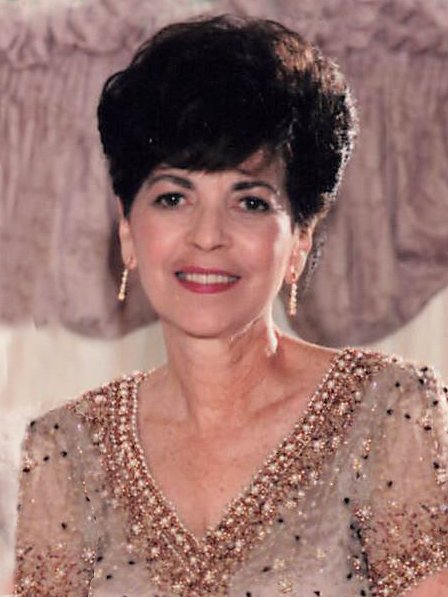 Obituary of Kathleen "Kay" J. Carieri
Kathleen "Kay" J. Carieri, 86, of Manchester passed away at home surrounded by her family on Sunday, April 25, 2021. She had a love of her Irish heritage and embraced her husband's Italian culture and traditions and made them her own. She was a career manager for Sears and worked in many locations in both New York and New Jersey. She always made sure that holidays and family celebrations were done in the celebratory Carieri family fashion. Kay was a devout Catholic and prayed to St. Jude every day. She survived cancer two separate times. After the loss of her husband, she continued to raise her children whom she called her "Three Diamonds" as a single parent. Kay made for them a beautiful home and emphasized the importance of education and a strong work ethic. Even as a career woman and mother of three she found time to travel with her family as well as cultivate her skills in knitting, pottery, and cooking. Kay cherished her family above everything else in life and could most often be found at home listening to music, doing crossword puzzles, and planning the next family gathering. Everyone who knew Kay admired her strength, humor, tenacity, and love for life and her family.
She was predeceased by her loving husband John in 1980, her parents Joseph and Mary Sweeney who immigrated from County Donegal, Ireland, and her sister Eileen Kokulak in 2020. Kay is survived by her children, Joseph Carieri and his wife, Mara of Calabasas, California; Patricia DeFilippis and her husband, James of Millstone Township; and Karen Guarasi of Freehold; grandchildren, Alexandra, Matthew, Robert, Andrew, and Nicholas; son-in-law, Michael Guarasi of Jackson; sister, Patricia Wolfe of Georgia, and brother-in-law, Steven Kokulak of Melbourne, Florida.
All services are private and under the direction of the Clayton & McGirr Funeral Home, 100 Elton-Adelphia Road (Route 524), Freehold Township. For those that cannot attend in person, the family invites you to attend the Funeral Mass via Webcast through the Funeral Home website, HERE. For information or condolence messages to the family visit claytonfuneralhome.com