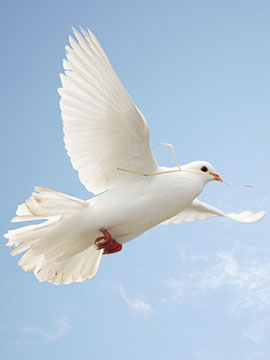 Obituary of Dimitriy Petroff
Dimitriy J. Petroff, 87, of Wall passed away on Saturday, May 1, 2021 at Jersey Shore University Medical Center, Neptune. He was born in Russia and came to the United States in 1951. Dimitriy worked as an Inspector for Bendex for 15 years and was a big New York Yankee fan. He was an avid lover of animals, and especially enjoyed feeding birds and stray cats.
He is survived by his loving wife of over 50 years, Fidoysa Petroff; children, Olga Ford and her husband, Ed of North Carolina and Vladimir Petroff and his wife, Margaret of Wall; and three grandchildren, Wyatt, Hannah, and Jessie.
Pannyhida will be held at St. Alexander Nevsky Russian Orthodox Cathedral, 200 Alexander Avenue, Howell Township 07731 on Tuesday, May 4, 2021 at 5:00 PM. Relatives and friends are invited to attend his 12:00 PM Funeral Service on May 5, 2021 at the Cathedral. For the safety of the public and our staff, we are asking everyone to help us adhere to the CDC guidelines. Facemasks will be required. Interment will follow in Woodlawn Cemetery, 1400 Clifton Avenue, Lakewood 08701. For those that cannot attend in person, the family invites you to participate via Webcast through the Funeral Home Website HERE. For information, directions, or to leave condolence messages to the family, please visit www.claytonfuneralhome.com