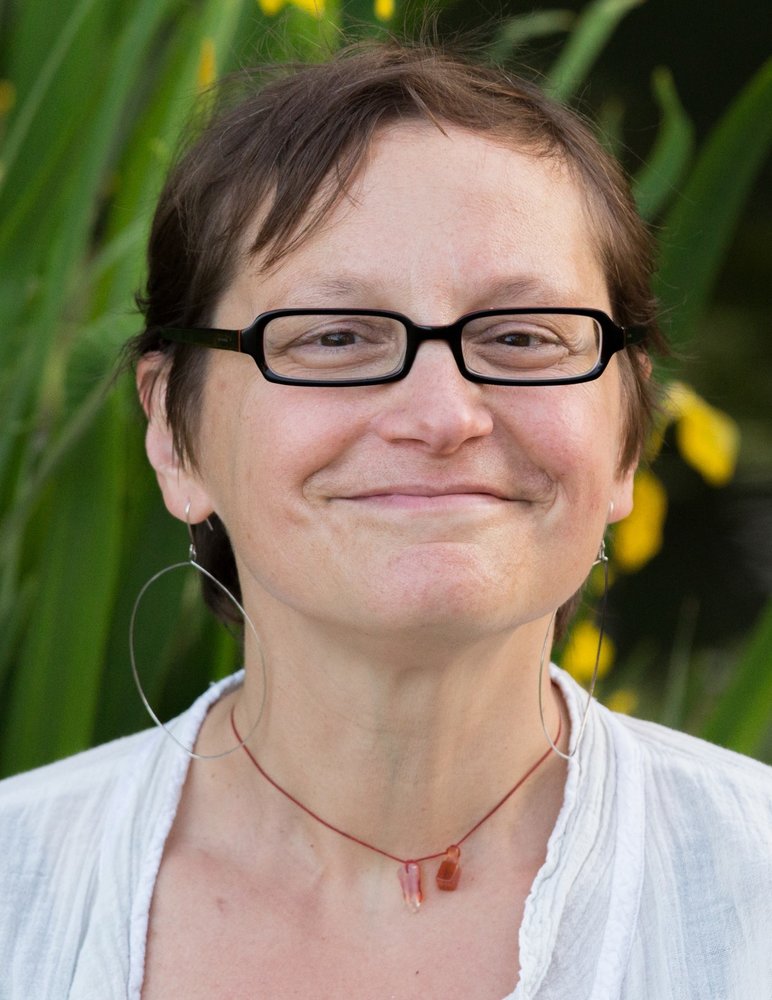 Share Your Memory of
Victoria
Obituary of Victoria Anne Rospond
Victoria Rospond (talented architect, accomplished chef and bon vivant) succumbed on August 10, 2021, to an extended bout with cancer. Victoria had been a 10-year survivor of breast cancer before being diagnosed with endometrial cancer in early March 2020. She was surrounded by her immediate family through the end.
Victoria was a graduate of the Rhode Island School of Design (RISD) with bachelor's degrees in fine arts and architecture. She began her career at The Mack Company in New Jersey and took her initial steps toward entrepreneurship in 1993, first as an independent architect, then by joining forces with Lea Cloud and Jon Dreyfous to form CDR Studio Architects, PC in Manhattan.
Victoria loved architecture and truly believed that the built environment could and should make the world a better place. She saw design as a tool for complex problem-solving and believed collaboration with people of diverse backgrounds, ideologies and experiences was the key to success. She loved sharing her knowledge, and it was not uncommon for her to organize a studio field trip or stop the car while traveling to point out the beauty of the architecture around. With CDR's founding at a time when only 7% of AIA-registered firms were led by women, Victoria was also a passionate advocate for women in architecture and an active member of ArchiteXX, a nonprofit organization that promotes gender equity in architecture and mentorship of women architects to be leaders in their profession.
Whenever possible, Victoria combined her love of architecture with her love for food, not just in eating a meal but in thoughtfully planning every aspect of one. A favorite pastime was to read cookbooks to learn about the history of different types of food and techniques for cooking. She loved the act of going to the farmer's market, talking to the vendors and selecting her bounty. She hated waste (Don't ever ask to cut off the greens of her carrots!), and she had an amazing skill for combining the remnants of items in her refrigerator (which often looked like a giant science experiment gone awry) into something savory and delicious. For her more formal meals, she created instructional drawings of how items should be sliced or stacked and ultimately placed on a plate. The food was always outstanding, and the drawings were works of art.
Victoria had an indomitable spirit and a love for life. She was the truest of friends, the best of travel companions and an eternal optimist. ("Why wouldn't they want us for this job?") She had a laugh, smile and natural energy that drew people to her. Her enduring strength was an inspiration for all.
Victoria is survived by her parents, Loretta and Felix Rospond; a brother, Vincent, and two sisters, Lia Magliacane and Kathryn Roberts, and their spouses, Margaret, Joseph and Sam; five nieces and nephews, Felix Brandon and his wife, Anna, Alexandra, Sofia, Jason and Eleanore; a great-nephew Alexander; goddaughter, Vera; and an extended family of cousins, aunts and uncles.
A memorial service will be held at a date and time to be announced. Arrangements by Clayton & McGirr Funeral Home, Freehold Township, NJ. For information, directions, or to leave condolence messages to the family, please visit www.claytonfuneralhome.com.