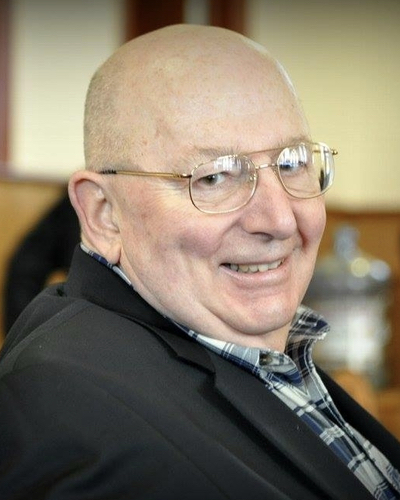 Obituary of Gerald L. Murphy
Gerald L. "Jerry" Murphy, 74, lifelong resident of Farmingdale passed away on Saturday, August 21, 2021 at Ocean Medical Center, Brick, NJ. He was born and raised in Farmingdale, NJ to Arthur and Phyllis Murphy. Gerald was a member of the first graduating class of Southern Freehold Regional High School, currently Howell High School. He enlisted in the United States Marine Corps in 1965. Gerald was a combat veteran of the Vietnam War, serving from 1967-1968, including during the TET Offensive where he was meritoriously promoted to Sergeant. Upon return to the United States, he completed his service at Marine Corps Base Quantico, VA. He was honorably discharged in May 1969. Gerald was a member of the Marine Corps League, Reynolds Detachment, of Freehold, NJ. He was a member of Plumbers & Pipefitters Local #9, Manalapan, NJ for 50 years, retiring as a Master Plumber in 2002.
He was an Ex-Chief and Life Member of Squankum Fire Company, Howell, NJ. Gerald was a certified Arson Investigator for Howell Township. He served proudly as President of the District 1 Board of Fire Commissioners, Howell, for over 40 years.
Gerald volunteered as Assistant Scout Master and the Scoutmaster of Boy Scout Troop 13, Farmingdale, from 1984-1990.
He was a Conservation Officer for the State of New Jersey. Gerald attended the Monmouth County Police Academy in 1990, attaining certification as Special Police Officer Class II and joined Howell Township Police Department. Due to his expert marksmanship, he also became a member of the Howell Police SWAT team.
For several years he owned and operated G. L. Murphy & Son Contracting, Farmingdale.
Jerry had a passion for good food and enjoyed cooking for his family and friends. He enjoyed his retirement years by traveling with his wife, family, and friends.
He was preceded in death by his parents, Arthur and Phyllis Murphy; as well as his brothers Arthur L. Murphy, Jr., John E. Murphy, Sr., and US Army Capt. Ralph Brian Murphy. Gerald is survived by his loving wife of 55 years, Linda; daughter, Lisa Cotta and her husband, Kevin of Farmingdale; son, Michael Murphy and his wife, Dawn of Virginia; 5 adoring grandchildren, Ryan, Elizabeth, and Kyle Cotta and Kaitlyn & Morgan Murphy. He also leaves his sister, Phyllis Trumbo and her husband Cliff of Pennsylvania; brother, Larry Murphy and wife Janice of Washington; sister-in-law, Nena Murphy of Texas; sister and brother-in-law, Brenda and Bob Schmitt of South Carolina; brothers and sisters-in-law, Elwood (Woody) and Susan Smith of Wall, Jerry and Linda Smith of Pennsylvania, and sister-in-law, Phyllis Smith of North Carolina; many nieces and nephews, as well as an extremely large extended family and many friends. His grand furbabies, Bonnie, Clyde, Daisy, & Pongo will miss his treats and cuddles.
Visitation will be held at the Clayton & McGirr Funeral Home, 100 Elton-Adelphia Road (Route 524), Freehold Township on Wednesday, August 25, 2021 from 2:00 to 4:00 PM and 6:00 to 8:00 PM. Relatives and friends are invited to attend his 11:00 AM funeral service on Thursday, August 26, 2021 at the Funeral Home. For those that cannot attend the funeral service in person, the family invites you to participate via Webcast through the Funeral Home website, HERE. Interment will follow in Evergreen Cemetery, 81 Route 524, Howell Township. In lieu of flowers, donations may be made to the Squankum Fire Company, 271 Squankum Road, Farmingdale, NJ 07727 or Boy Scout Troop 13, 8 Main Street, Farmingdale, NJ 07727.
Please put "In Memory of Gerald Murphy" in the memo area of your check. For information, directions, or to leave condolence messages to the family, please visit www.claytonfuneralhome.com