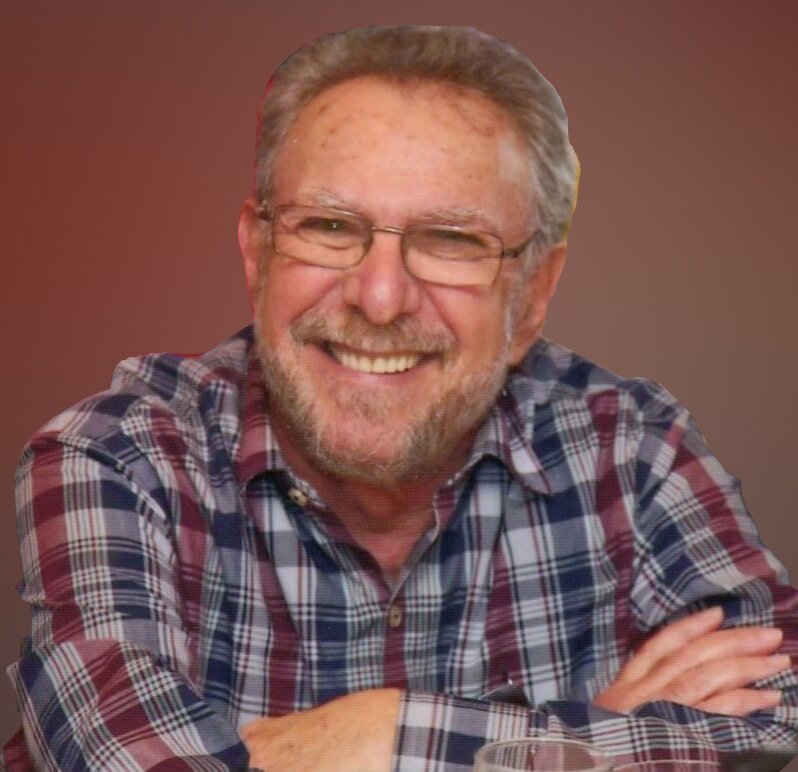 Obituary of Robert Mark Weiss
Robert "Bob" Mark Weiss, affectionately known as "Cheesecake Bob", left the party early as he was always known to do, on Thursday, August 26, 2021 at CentraState Medical Center in Freehold Township, NJ peacefully surrounded by family after a brief battle with Pancreatic Cancer.
Bob was born in Paterson, NJ and raised in Fairlawn, NJ, having had lived in Matawan and Edison before moving to Jackson in 1988. After graduating from East Side High School, Paterson in 1969 he received two Bachelors of Science degrees in Biochemistry and Physiology from Michigan State University in 1974. Bob then started his 45-year career at Bristol Myers Squibb, first as a Bench Chemist and retiring on September 1, 2020, as Assistant Director of Environmental Health & Safety. Bob recognized the effect of volunteering and was a former member of the Society for the Prevention of Blindness and frequent blood donor to the American Red Cross. A history buff, he was a member of the 15th New Jersey Volunteer Infantry Regiment Reenactors and participated in events including the recreation of Lee's Surrender at Appomattox and the 125th anniversary of the Battle of Gettysburg. Bob was an avid reader and loved to walk, logging two to three miles every day. However, he was best known for his delicious cheesecakes that he had perfected over 40 years, garnering the name "Cheesecake Bob", with some of his most well-known flavors being Bailey's Irish Cream, Lemon and Passover Friendly Honey Almond. His greatest accomplishment was being married for 46 years, raising his two daughters, and being a grandfather.
Bob loved his daughters more than life itself and would always tell people that it was his greatest blessing. However, Bob truly shined, and his ultimate joy was being "Papa" and "Grumpa" to his grandson Caleb James. That was Bob's best buddy, his pal and the light of his life. Shortly before his passing Bob was also blessed with his granddaughter, Sienna Rose.
Bob was predeceased by his father, Jack Weiss. He is survived by his wife of 46 years, Karen; two daughters, Jennifer Bock and her husband, Matthew of Mesa, AZ and Lisa Silber and her husband, David of Toms River; two grandchildren, Caleb James, and Sienna Rose; mother, Lillian Higginbotham of Jackson; a brother, Bill Weiss of New York City, NY; two sisters, Amy Higginbotham of Englewood and Mia Berman of Miami, FL; and many nieces, nephews, in-laws and dear friends. As Bob would always say "come over when you can't stay so long." Well Bob, we wish you could have stayed longer, we love you.
A gathering of friends and family will be held at the Clayton & McGirr Funeral Home, 100 Elton-Adelphia Road (Route 524), Freehold Township, NJ 07728 on Sunday, August 29, 2021, from 1:00 to 5:00 PM. Relatives and friends are invited to attend his 9:30 AM Funeral Service at the funeral home on Monday, August 30, 2021. For those who cannot attend the funeral service in person, they may participate via the funeral home's webcast HERE. Interment will follow in Marlboro Memorial Cemetery & Mausoleum, 361 Highway 79, Morganville, NJ 07751. For those who cannot attend the interment in person, they may participate via the funeral home's webcast HERE. In lieu of flowers, memorial contributions in Bob's name may be made to, The Lustgarten Foundation, 415 Crossways Park Drive, Suite D, Woodbury, NY 11797. For information, directions or condolence messages to the family, visit www.claytonfuneralhome.com.