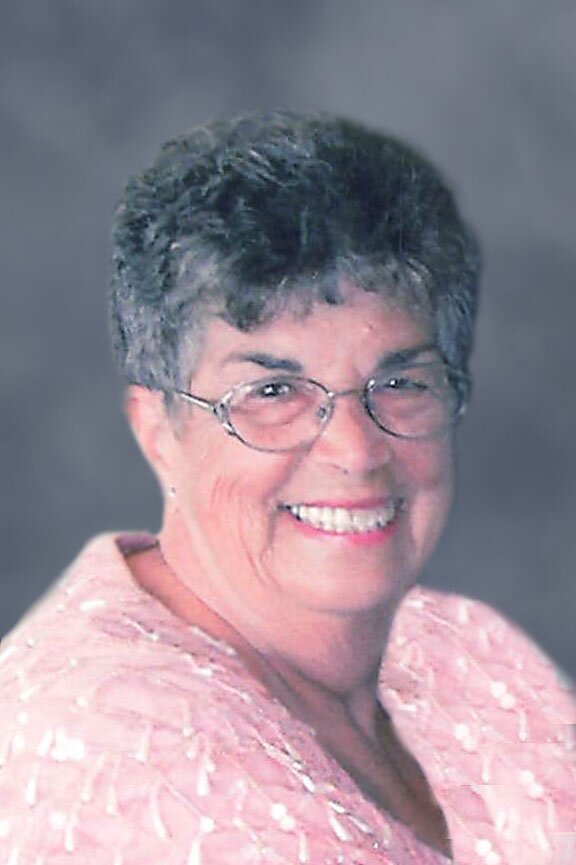 Obituary of Rosemarie Goydish
Rosemarie Raymond Goydish, 85, of Jackson, NJ formerly of Elizabeth, NJ passed way peacefully with her children by her side on Friday, January 14th, 2022.
For many years, Rosemarie was employed as an Administrative Assistant for the Elizabeth Board of Education before retiring in 1984. She did not just run an office with exceptional intuition, Rosemarie would know which teachers were having a tough day, or which child was without- without hat and gloves, without breakfast or lunch, and she fixed it. Behind every great principal, there's an equally great secretary making things happen!
As a parishioner of St. Michael's Church and then St. Anthony's Church in Elizabeth, Rosemarie and her family, served and dedicated their hearts to these churches and it was, by far the foundation of a truly wonderful family life based on faith, love and charity.
Rosemarie was in complete devotion to her family, always. Raising her children in Elizabeth remained the most favorite time in her life, when life may not have been the easiest but it was indeed filled with an unsurmountable nurturing love. Precious are the memories of being courtside for her children's games, working tirelessly every Halloween for that perfect costume, making every holiday special, and so much more. She taught her children so many important life lessons, but the most important was how to love. Not just to love family but everyone! To see another individual as a person no matter what they looked like, the color of their skin, or the language they spoke. Becoming a grandmother and great grandmother allowed Rosemarie to give so much of herself with a great sense of selflessness and of course, pride. She loved all the babies and couldn't wait to "get her hands on them" to smother them with love.
Life with her husband Nick, she affectionately called him Gus, led them on many adventures – cruising the Caribbean, Niagara Falls, many weekends away, summers in Aruba, and enjoying the snowbird life in Port Charlotte, FL., sitting along the banks of the Peace River holding hands and reminiscing about their time together. "Remember When", a song that sums up their life beautiful together. It was a love that was one in a million – a committed love for which we should all strive.
These last few years were challenging, but Rosemarie still managed to create a level of happiness where she resided. Always participating in every celebration, happy hour, crafting, and of course she was the Rummicube Queen. When a new resident or employee would arrive, this was an opportunity to tell her stories all over again. Rosemarie made some very dear friends and they helped to make each day a little better as we are sure she did the same for them.
She lived a wonderful full life with no regrets!
Rosemarie was predeceased in 2010 by her loving and devoted husband of 56 years, Nicholas Goydish, Jr. and her parents, Joseph and Evelyn Raymond.
Surviving are her children, Nicholas Goydish III and his wife, Nancy of Howell, Joseph Goydish and his wife, Kimberly Quinn of Santa Cruz, CA, Michael Goydish and Cathy Chase of Clark, and Lisa Marie Belli and her husband, Steven of Colts Neck; fourteen grandchildren and their significant others, Quinn, Angela, Erika, Nicole, Mikey, Joe, Ryan, Nicholas, Joseph, Rebecca, Melissa, Allison, Nick, and Kaity; eleven great-grandchildren, Liam, Krysta, Benjamin, Ace, Sienna, Gwenlyn, Tristan, Dylan, Xavier, Summer, and Max; two brothers, Joseph Raymond of Clark, NJ and Robert Raymond and his wife, Margot of Brick, NJ; and many nieces, nephews, and dear friends.
A visitation will be held at the Clayton & McGirr Funeral Home, 100 Elton-Adelphia Road (Route 524), Freehold Township, on Tuesday, January 18, 2021 from 4:00 to 8:00 PM. Relatives and friends are invited to gather at the funeral home on Thursday, January 20, 2022 at 8:30 AM for the procession to her 9:30 AM Funeral Mass at the Church of St. Veronica, 4215 Route 9 North, Howell, NJ. Interment will be private. In lieu of flowers, please donate to The Leukemia & Lymphoma Society, Team Pawprints, an organization very near and dear to Rosemarie's heart HERE. For information, directions or condolence messages to the family, visit www.claytonfuneralhome.com.
Memorial Visitation at Funeral Home
4:00 pm - 8:00 pm
Tuesday, January 18, 2022
Clayton & McGirr Funeral Home
100 Elton-Adelphia Road
Freehold Township, New Jersey, United States

Get Directions
Mass
9:30 am
Thursday, January 20, 2022
St. Veronica
4215 U.S 9
Howell, New Jersey, United States

Get Directions