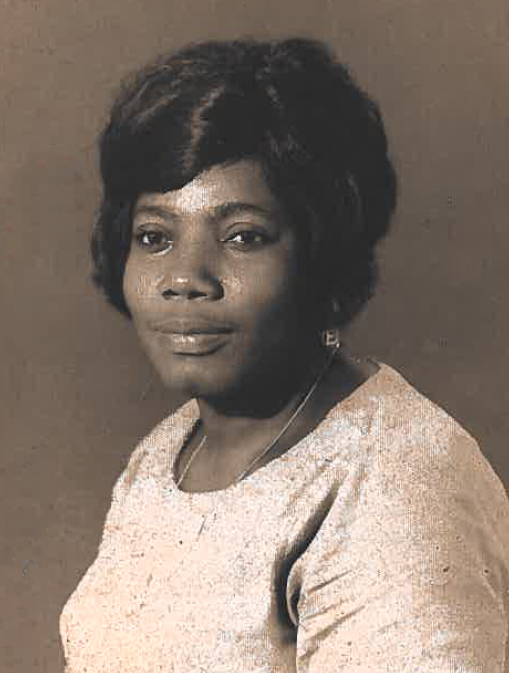 In Memory of
Elfreda Cooper Sackey
1938 - 2022
Final Resting Place
Saturday, January 29, 2022
Ocean County Memorial Park
1722 Silverton Road
Toms River , New Jersey, United States
Visitation at Main Service
9:00 am - 10:00 am
Saturday, January 29, 2022
Freehold Church Of Christ
46 Strickland Road
Freehold, New Jersey, United States
Funeral Service
10:00 am
Saturday, January 29, 2022
Freehold Church Of Christ
46 Strickland Road
Freehold, New Jersey, United States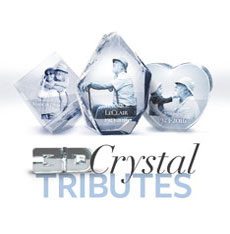 Order A Crystal Tribute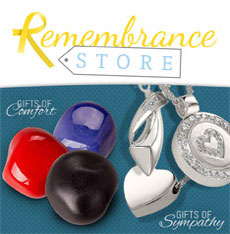 The Remembrance Store
Obituary of Elfreda Cooper Sackey
Let not your heart be troubled: ye believe in God, believe also in me. In my Father's house are many mansions: if it were not so, I would have told you. I go to prepare a place for you. And if I go and prepare a place for you, I will come again, and receive you unto myself; that where I am, there ye may be also. And whither I go ye know, and the way ye know. (John 14:1-4 the KJV)
Sweet Mother, you gave so much to this world and those you touched, but now your legacy must go on without you here. Every transition comes with a new beginning; therefore, we will carry your legacy with the same strength, commitment, selflessness, and devotion you displayed during your journey with us.
Mrs. Elfreda Yerpu Cooper Sackey (affectionately known as "Mama", "Sweet Mother", "Ms. Sackey", "Ominga") transitioned from this realm early Thursday morning, January 13, 2022 at her residence in Lakewood, New Jersey. Mama was born to the union of Mr. Daniel B. Cooper and Mrs. Yerpu A. G. Cooper in Montserrado County, Monrovia, Liberia on March 9, 1938.
Her biological mother passed away due to difficulties during childbirth, but by the Divine intervention of the Almighty Father, Elfreda was immediately adopted by the late Ms. Magdalen "Maggie" Cooper Dennis (commonly known as "Grand") who was one of the first Nurse Practitioners of Liberia. Grand adopted several kids in and around Liberia; consequently, Mama was raised with numerous adopted brothers and sisters who she proudly identified as her siblings. To mama, Grand was her mother and her adopted siblings were her family.
Elfreda had little formal education as she only completed the 5th grade. However, this did not deter her, and she followed her adopted mother's footsteps by acquiring specialized medical skills. At a young age she realized that she was talented with her hands and she became skilled in assessing and treating various medical illness and conditions. For example, she was known for delivering babies throughout Monrovia and was a highly requested midwife. On many occasions the babies she delivered became her extended family. It is said that Mama delivered more than 25 babies in her early days.
Through her will and determination Elfreda earned a "PhD in Life". Her doctorate in life led to several professions including entrepreneur, seamstress, herbalist, gardener, caregiver, property owner and manager, and many others. She was as strong, tenacious, and bold as any CEO or President; she never wavered from challenges, regardless of the obstacle. Mama was a "jack of all trades" in her personal life as well. She was passionate about gardening, cooking, and baking and she was famous for her pastries. In addition, Mama was the life of the party and loved a good time. She loved to entertain and opened her home to everyone. In Liberia, everyone knew that the party was at her home in Sinkor, 5th Street, Plunkor Road and there would be an abundance of music, games, and food.
In 1992, as a result of civil unrest in Liberia, Mama migrated to the United States to join her daughters and began to pave the way for the rest of her family. True to her character, after recuperating from trauma sustained during the civil conflict in her homeland, she began caring for the children of her neighbors and family friends. She extended her caregiving to the elderly to secure her independence and an income stream. Her goal was to ensure she could send for and sponsor her husband and children who remained in Liberia.
In September 2001 Mama's hard work paid off and she was able to reunite with her husband and children. Her dream to provide a safe haven and opportunities for her family had come to fruition.
During the end of 2013, Mama's health began to decline shortly before her husband passed. Mama began dialysis per the recommendation of her adored in early 2014. Over the next eight years, she continued a rigorous routine of treatment, three times a week. During this time, she displayed tremendous strength and was cared for by her devoted daughters.
Elfreda is predeceased by her parents: Mr. & Mrs. Daniel B. Cooper and Ms. Magdalen Cooper; husband Mr. Philip J. Sackey Sr; son Mr. Philip J. Sackey Jr; and daughter Ms. Pricilla P. Sackey.
Elfreda's transition has left a void in her family; one that cannot be replaced. But we know she would want us to move ahead, trust in the Lord for understanding and comfort, and give our best in everything we do.
She is survived by her children: Ms. Winona L. Sackey, Ms. Philana A. Sackey, Ms. Doris E. Sackey, Mr. Andrew JB Sackey, Mr. Julian L. Sackey (Angie), Ms. Precious M. Sackey and Ms. Julia M. Sackey, Ms. Tania T. Sackey. Grandchildren: Melford Simpson (Theresa), Angeline Bone Jalarue (Juoty), Lopu A. Pennoh, Elfreda Y. Hoff, Aloysius B. Hoff (Ida), Julitta K. Hoff, Wynston B. Goodridge, Alfred Russell (Nicole), Leroy D. Anderson, Kevin Sackey, Juwle T. Teah, Philana W. Sackey, Moses Sackey, Faith Ogunfidi, Joan Jalarue, Ephraim Jalarue, Marvis Stevens, Julian Stevens and Tiffany Zeah; Great Grandchildren: Joshua, Akeem, Marley, Lenai, Shawn, AJ, Jovanni, Ky'Mala Hutchinson, Daphne Hoff, Kamilla Hoff and Charlesetta Jallah, and several more other family members and friends too numerous to mention at this time.
In life your family was your everything. Now in death you are our everything! May your soul rest in the bosom of the Lord!
A visitation will be held at the Freehold Church of Christ, 46 Strickland Road, Freehold Township, NJ 07728 on Saturday, January 29, 2021 from 9:00 to 10:00 AM with her funeral service to follow at 10:00 AM. Interment will follow in Ocean County Memorial Park, 1722 Silverton Road, Toms River, NJ 08753. Arrangements by Clayton & McGirr Funeral Home, 100 Elton-Adelphia Road, Freehold Township, NJ. For information or directions visit, www.claytonfuneralhome.com.
Please note, as a precautionary measure in light of the Covid-19 pandemic and Omicron variant, the family have decided to have a small, intimate service. We truly understand our beloved mother was instrumental in the lives of so many, but we believe she would not want to risk the health and safety of you and your families. Be advised, for those attending strict Covid protocol will be observed.
For those who wish to participate via live stream via the church's YouTube channel Click Here.
Please visit the following site to give tributes, share memories, photos and videos of your special time with our beloved mother. www.forevermissed.com/elfreda-cooper-sackey
Final Resting Place
Saturday, January 29, 2022
Ocean County Memorial Park
1722 Silverton Road
Toms River , New Jersey, United States
Visitation at Main Service
9:00 am - 10:00 am
Saturday, January 29, 2022
Freehold Church Of Christ
46 Strickland Road
Freehold, New Jersey, United States
Funeral Service
10:00 am
Saturday, January 29, 2022
Freehold Church Of Christ
46 Strickland Road
Freehold, New Jersey, United States
Share Your Memory of
Elfreda

Robert C. McGirr - Owner & Manager - N.J. License #3273