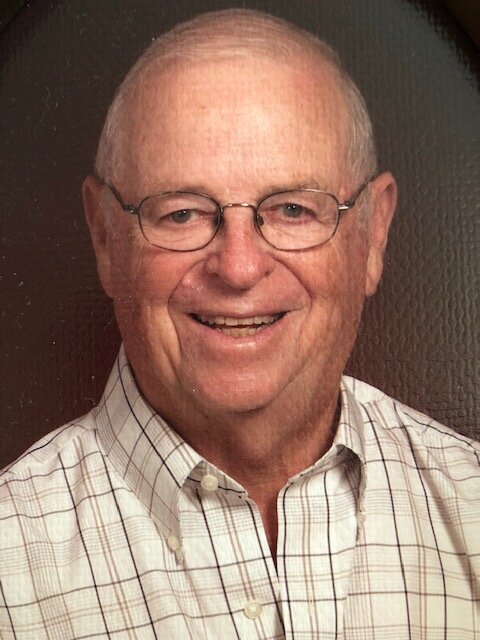 In Memory of
Frederick E. Jahn
1931 - 2022
Obituary of Frederick E. Jahn
With great sadness the family of Frederick E. Jahn announces his passing. Fred, 90, died peacefully at home on April 30, 2022, surrounded by his wife and children.
He was born in Willow Grove, PA, the youngest of Marie and Gustav Jahn's four children. He spent much of his childhood with his sister and brothers helping in the family business, Jahn's Garden Center. There he developed a love and knowledge of flowers and plants of all kinds, as well as a rock solid work ethic.
Inspired by a John Wayne movie, he joined the U.S. Marine Corps at 21, survived Parris Island, and served in Korea. In a branch known for being the toughest of the tough, Fred earned the nickname "Smiley."
Stateside, his big smile and smooth skating moves at Jameson Roller Rink helped catch the eye of a pretty girl named Pat, and they became an item, moving quickly from Wednesday night dates to more "serious" Saturday night dates. They fell in love, married and set up house in Doylestown PA. After work he attended night classes at LaSalle College and UPenn's Wharton School of Business, studying accounting and business and earning his B.S. He had previously earned a degree in ornamental horticulture from SUNY Farmingdale. He had several accounting jobs before switching to public service, which became his life's work.
Because "Once a Marine, always a Marine," after he and Pat had children the kids became his "troops," and he would hold military drills and march them off to bed. Thankfully the years softened him, but the Marines' discipline and honor code infused his entire life, and by example he passed these values on to his kids and grandkids, who continue to do him proud.
"Freehold Fred," as he became known, was hired as Freehold Township's first business administrator in 1968 just as the town was poised to experience explosive growth. He was a hands-on manager who made it his job to learn whatever he needed to to excel at his job — including (for one example) how to operate heavy equipment so he could talk turkey with road crews. Fred ensured that phone wires in new developments were installed underground, and that developers planted 2 shade trees on each property. Today many residents enjoy prettier neighborhoods and the shade of mature trees because of Fred's attention to such details. Fred was proud of his work creating early parks (like Michael J. Tighe Park) where families can enjoy outdoor fun; he was also instrumental in bringing CentraState Medical Center to Freehold. He was a lifetime member of the International City and County Management Association and the New Jersey Municipal Managers Association, and was a past-president of the latter. He received numerous awards including NJMMA's coveted Distinguished Service Award for outstanding public service in New Jersey. His 27 years as business
administrator of one town— a rarity — is testament to his successful career, which is also commemorated by a street named in his honor.
Upon retiring from Freehold Township, Fred became Jersey Professional Management's first Senior V.P. For 15 years he shared his expertise with a number of towns in New Jersey while they recruited their own town managers or worked to solve specific problems.
During and after his career Fred mentored numerous people who sought out Fred for his encyclopedic knowledge of state and local laws pertaining to planning, land use, governance, public safety and health, finance, infrastructure, and more. His skillful and collaborative management style earned him much respect from peers and employees, many of whom became his good friends and kept in touch throughout his life.
Fred was much more than a "tough but fair" boss. He was also a humble man and loving father and husband who taught his kids to ski, play ping pong, play fair, do your best, and treat others with kindness. Better yet, bring a smile to their day. Fred delighted in family accomplishments big and small and always looked for reasons to celebrate with a nice meal out, where he would attempt to amuse servers with dad jokes.
Growing plants and flowers and beautifying his environment were constant threads throughout Fred's life. "Scratching in the gardens" was how he creatively de-stressed from his job. If visiting grandkids were lucky, they might get a wheelbarrow ride from PopPop, or entice him to play croquet. Fred's park-like backyard was a suburban paradise, the envy of the neighborhood, and an ideal setting for well-attended family reunions. His rose garden was a particular source of pride. He could create a beautiful natural centerpiece out of whatever was growing around the yard. No matter the season the kitchen table was always graced by his fresh floral arrangements.
Fred was game to participate in any sport or activity Pat fancied, and throughout their life together they enjoyed roller and ice skating, skiing, bowling, tennis, racquetball, bocce, golf including the 19th hole, and traveling in the U.S. and abroad with treasured friends.
Predeceased by his parents Gustav and Marie Jahn, and brothers Harry and Walter, he is survived by Patricia, the love of his life and his wife of 65 years; his sister Rose Herrmann, his daughter Lisa, sons Rick (Margy) and Ed (Devon), adored grandkids Tori (Evan Vinjamuri), Brianna (Jacob Caudle), David, Daniel, Kiersten and Chelsea, and many cherished nieces and nephews. We all miss Fred deeply.
The family is thankful to all the kind people of VNA Hospice who guided us during Fred's illness. We are grateful beyond words for the tender and expert care Pauline Smith provided in Fred's last months. Truly she is an angel on earth.
Fred Jahn's personal goal was to always leave a place better than he found it. Fred, Dad, PopPop, Uncle Fritz, you succeeded. Thank you. Semper Fi.
A Memorial Mass will be held Saturday, May 14, 2022 at the Co-Cathedral of St. Robert Bellarmine in Freehold at 10:30 a.m. Internment will be at a later date at Brigadier General William C. Doyle Veterans Memorial Cemetery in Arneytown.
Clayton & McGirr Funeral Home, Freehold, is facilitating arrangements.
In lieu of flowers, memorial donations may be made to St. Jude Children's Research Hospital or the Father Benedict Financial Assistance Ministry fund at St. Robert Bellarmine.
Funeral Mass
10:30 am
Saturday, May 14, 2022
Co-Cathedral Of St. Robert Bellarmine
61 Georgia Road
Freehold, New Jersey, United States

Get Directions
Share Your Memory of
Frederick

Robert C. McGirr - Owner & Manager - N.J. License #3273