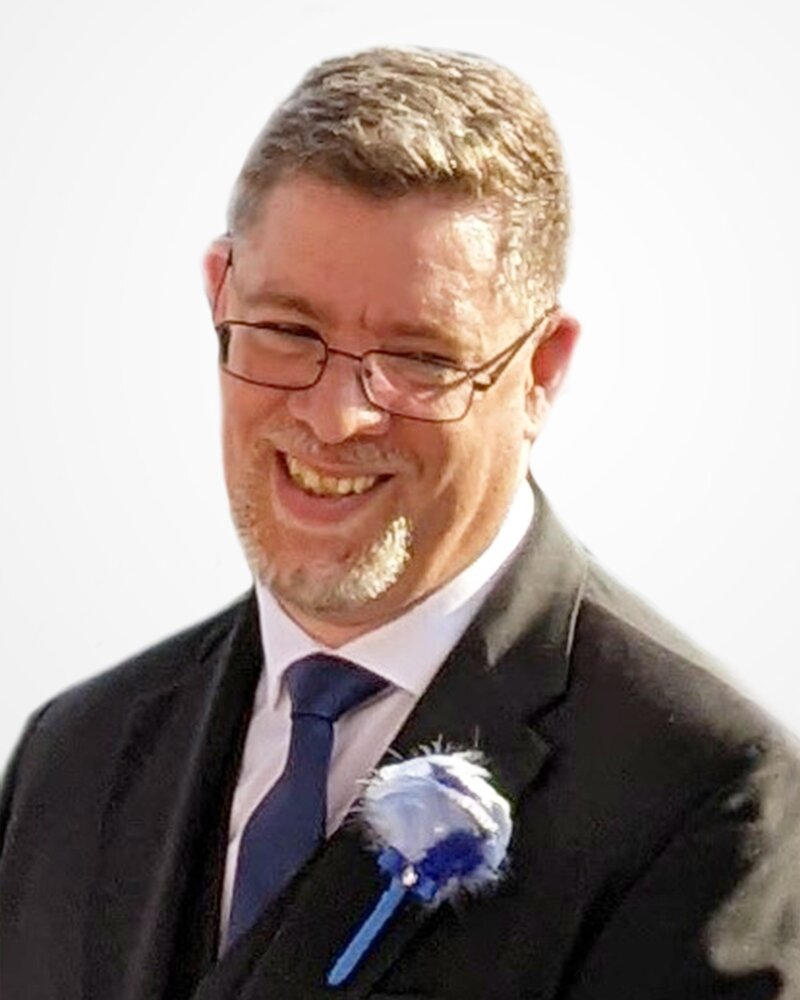 In Memory of
Stephan Anthony "Steve" Dickinson
1975 - 2022
Obituary of Stephan Anthony Dickinson
Stephan Anthony Dickinson, 47, of Howell passed away unexpectedly on Wednesday, November 16th, 2022 at his home. He was born in Fort Huachuca, AZ, and raised in the roaming adventure that is the life of an Army Brat, living in Germany, Georgia, Toms River, Somerset and Woodbridge before coming to land in Howell in 2014 and make his home there. Steve loved to travel; he visited many of the National Parks and Forts throughout the States, visited family in AZ and the Dominican Republic and adventured with family and friends as often as he could. Steve took great joy sharing the experiences of life with the people he cared about, a true paragon of knowing that life is all about the journey, not the destination. As he would say, the real treasure is the friends we made along the way.

Steve was a master storyteller, whether he was weaving a narrative for his players at the gaming table for Dungeons & Dragons, making others laugh themselves silly recounting his day, or entertaining the kids that loved him with some tale of ancient technology like cassette tapes and what gaming was like back in his day. He'd share facts on everything; there was nothing Steve didn't know at least a little about, and he'd happily discuss everything and anything at length, just for the fun of the conversation. He'd share theories from the games and books he loved, pondering the tropes and surprises that fantasy and sci-fi had to offer. He'd share a pun and make the whole room groan. He'd share an afternoon and help you sort out your troubles. He could make us laugh, and smile and think. There's no one that knew Steve who didn't count him as a friend, as a blessing in their life. He made time for you and made sure you felt welcome in his home, in his life, and created family wherever he went.

Steve's father, Terrance Dickinson, passed before him in 2019. He is survived by his beloved wife Kathy; his mother Lidia Dickinson of the Dominican Republic; and his sister Teresa Dickinson of Phoenix, AZ, and her family there, Larry Casillas and her two wonderful girls, Antonia and Natalia. He will be missed by them, by extended family members and by his friends. Steve loved his family and friends dearly, and his loss is felt deeply. If you knew Steve, you know that he often would share stories of his family, each one full of love for his parents and sister. You would see in word and action how much he loved his wife, Kathy, and the joy that they gave one another. You would understand his kindness to others by how well he treated friends and strangers alike, a man with a truly noble heart. Like the paladins in games and stories he loved, Steve was a champion of good and made the world better every single day he was in it. It is our hope for the future that his legacy lives on in the acts and deeds of everyone who knew him, hoping that we each take the time to make the world a little kinder, to be a little more adventurous, and feel at ease to know its okay to laugh, particularly at ourselves, because life is quirky and so was he.
A visitation will be held at the Clayton & McGirr Funeral Home, 100 Elton-Adelphia Road (Route 524), Freehold Township on Monday, November 21, 2022 from 3:00 to 5:00 PM and 7:00 to 9:00 PM. Interment will be in Puerta del Cielo Cemetery, La Cuaba, Dominican Republic at a date and time that will be announced at a later date. In lieu of flowers, in Steve's memory, we are asking that people go out and make memories, to take that trip and spend time with friends. That is the best way to honor Steve's life, since that was how he lived his, treasuring each experience. For information, directions or condolence messages to the family, visit www.claytonfuneralhome.com.
Visitation
3:00 pm - 5:00 pm
Monday, November 21, 2022
Clayton & McGirr Funeral Home
100 Elton-Adelphia Road
Freehold Township, New Jersey, United States

Get Directions
Visitation
7:00 pm - 9:00 pm
Monday, November 21, 2022
Clayton & McGirr Funeral Home
100 Elton-Adelphia Road
Freehold Township, New Jersey, United States

Get Directions
Share Your Memory of
Stephan

Robert C. McGirr - Owner & Manager - N.J. License #3273