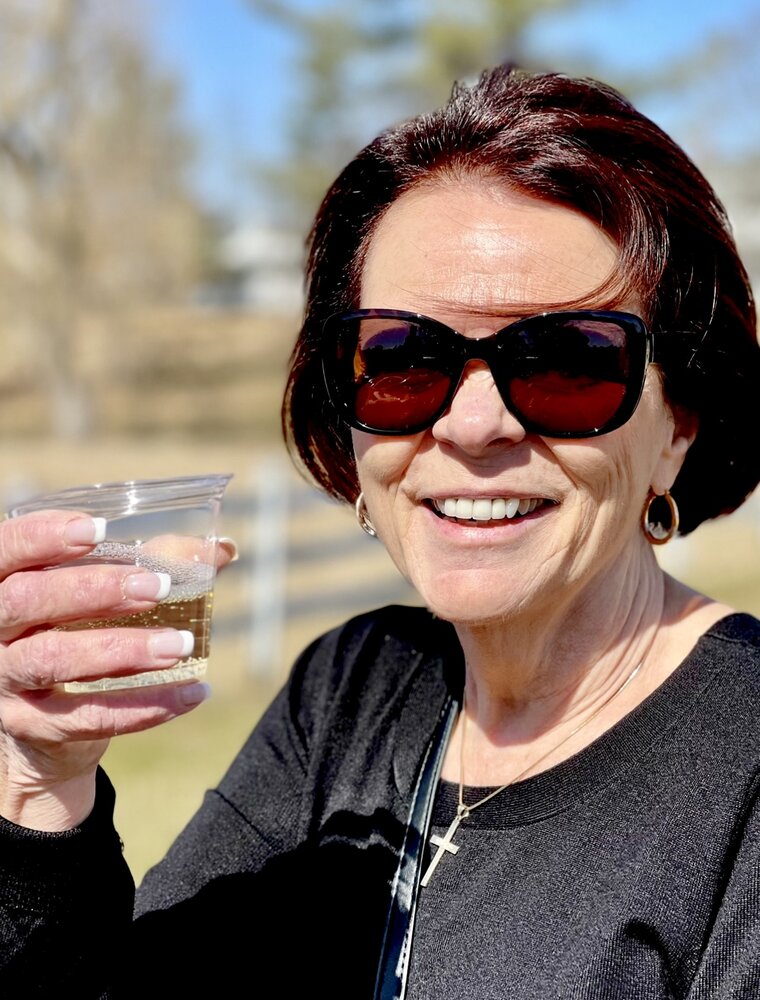 In Memory of
Janet V. Giordano
1952 - 2023
Obituary of Janet V. Giordano
Janet V. Giordano died on Tuesday January 17th surrounded by her loving family. She was 70 years young. Join us as we gather to celebrate her life with a visitation at Clayton Funeral Home on Saturday 1/21 and Sunday 1/22 from 1pm-5pm. A mass of Christian burial will take place at St. Rose of Lima Parish in Freehold on Monday 1/23 at 10:30am with internment at Holmdel Cemetery to follow.
To honor her memory, we are asking family and friends to bring an unframed or framed photo of a special memory they shared with Janet with them to the visitation at Clayton Funeral Home so that we may display it.
Janet, Miss J, made all who knew her better. The youngest of 3 children, she was born in Brooklyn in 1952 to Catherine and Dominic Monteforte. She is survived by her older sister Marie Attianese and older brother Donald Monteforte. She attended St. Edmund's High School where she made lifelong friends who colored many moments even if they didn't always get the colors just right. Her 1968 blind date was one such fateful day when her friends introduced her to a blond haired, green eyed handsome young man. Brown haired, brown eyed, handsome young Gasper Giordano met the woman he knew he was going to marry that day and in 1972 they did just that and celebrated their 50th wedding anniversary last year in a surprise celebration surrounded by family and friends from near and far.
They moved from Brooklyn to Staten Island to New Jersey and along the way had 2 girls, Jill and Victoria, built a dream home, grew a business, created a lifetime of memories and were partners in every way. She loved her family, gathering them for events big and small, finding the special in the mundane and the extraordinary in the ordinary. She was wise and witty, quick and funny, and welcomed all with open arms including her future son in law, Tom, who she knew Jill would marry before Jill did, of course. She fostered intellectual and emotional intelligence equally encouraged and supported her children to strive for excellence in both, her daughter Victoria earning her Master's in Education, her daughter Jill through medical school, residency and fellowship and her son in law through his doctorate. While all this made her proud, this did not compare to the supreme joy she felt when she graduated from exceptional Mom to spectacular Nana. Eleanor and Molly were her world, and she was theirs.
The outpouring of love and support from family and friends near and far is testimony to the life she led and lives she touched. We chose to celebrate her, not mourn her.
And for those that knew her, picture her with her finger pointed, smile wide with parting wisdom ready to share, telling us all, we can't forget her since she knows we will honor her by living by the example she set.
Share Your Memory of
Janet

Robert C. McGirr - Owner & Manager - N.J. License #3273