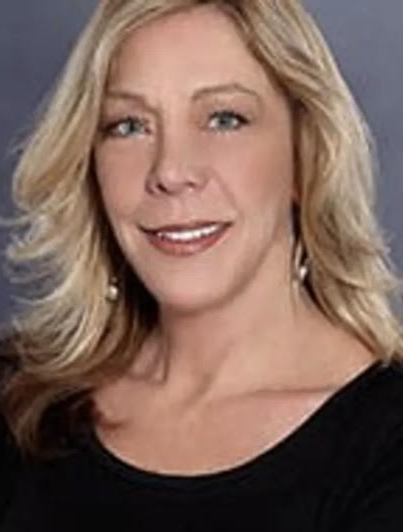 Obituary of Julia A. Jacobsen
Julia Jacobsen, 62, of Brick, NJ, passed away on May 28, 2023, after a yearlong battle with cancer. Julia was born in Staten Island, New York to Jean O'Brien and James Hutchison on January 21, 1961.
Julia worked in real estate title management in a variety of positions her whole working career. She worked for Wayne Peck Attorney at Law for twenty-five plus years and in 2017 opened her own title company R.W Schrader Title Agency, LLC with her business partner William Schrader. Julia's title business in Point Pleasant, NJ managed some of the largest real estate transactions across twenty-one counties. Her diligence and exceptional experience in title searches ensured her clients a worry-free closing. Julia was so dedicated to her clients she was working behind the scenes 2 weeks before she passed away. Julia also served the County of Ocean, NJ on the Board of Taxation as a Commissioner supporting her community with assessment and appeals.
Julia was a political activist with a passion for politics and worked on a several democratic campaigns. She would hand out flyers to alert commuters about President Obama at the Hamilton train station long before he was a household name. She wanted people less fortunate to have a fair share at life.
Julia enjoyed many hobbies and was happiest by the ocean. She loved ping pong and recently enjoyed playing pickle ball. Julia was a gourmet cook and loved gathering people around her table. She was an avid gardener and took pride in her yard work. Her dream came true when she purchased a home on the water in Brick, NJ. Julia was a loyal friend. Her lifelong friendship with Catherine Nagle meant the world to her and she cherished it her entire life. We will miss her wonderful sense of humor and her laugh was always contagious. She was the life of any gathering and would regularly say "that's my stage whisper, I can't help it" as her voice often carried throughout the house.
Julia is survived by her two children Justin and Marcie as well as her three grandchildren. She loved them beyond measure and will continue to love them in her eternal life. In addition to her children, Julia is survived by her siblings Susan and Barbara, step siblings Deidra and Raymond, and niece Michelle. Julia is preceded in death by parents James and Jean, her stepfather Ray, stepsister Agnes, and nephew Ryan.
Please join family and friends to toast Julia's life at Half Moon Point Tavern, Thursday June 8, 2023 from 6-9 PM, 2154 Bridge Ave, Point Pleasant, NJ.
In lieu of flowers please donate to the American Cancer Society in her honor.