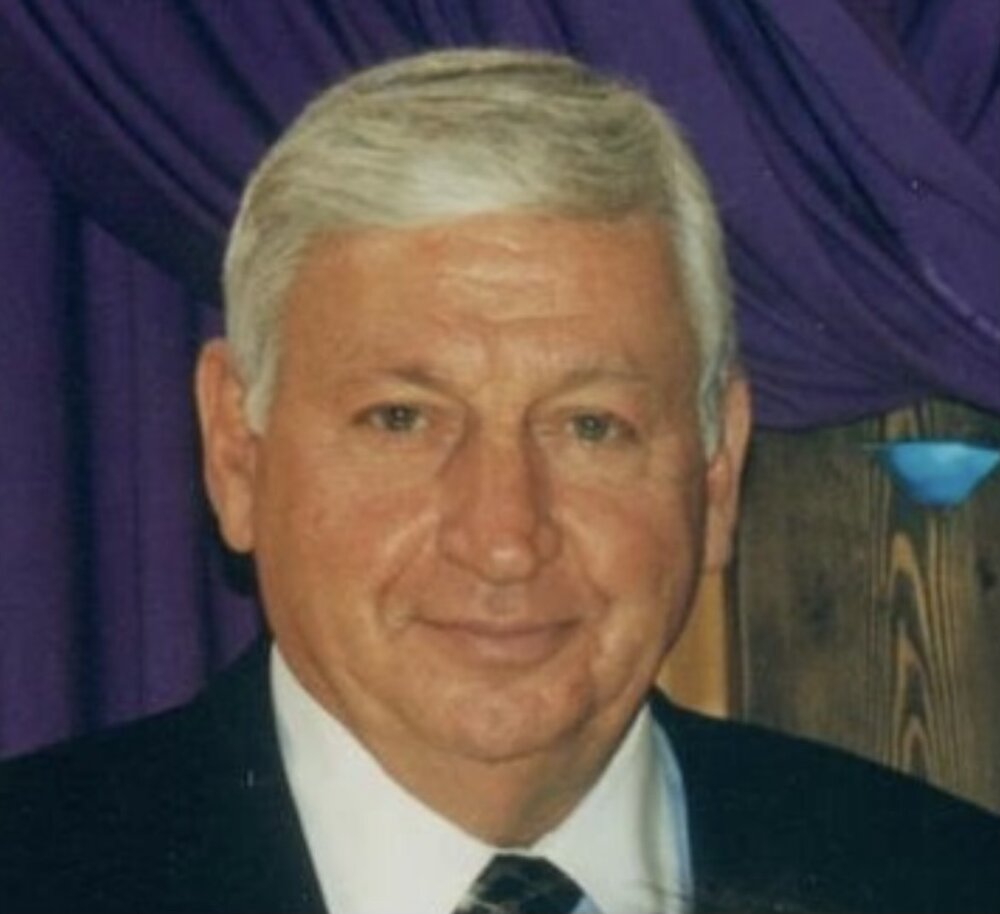 In Memory of
John A. Pancetti
1929 - 2023
Obituary of John A. Pancetti
John A. Pancetti, 93, of Jupiter, Fla. and Manalapan, N.J., formerly of Colts Neck, N.J., passed away peacefully at his home in Jupiter on June 8, 2023, surrounded by his loving family.
Born in 1929 in New York City, Mr. Pancetti was raised in Brooklyn, N.Y. After skipping two grades, he graduated at age 16 from Brooklyn Tech High School. The following year, he enlisted in the United States Army and was stationed in Japan between 1946 and 1948, first in Kyoto and later in Osaka.
Upon returning from his service, Mr. Pancetti worked briefly at Dun & Bradstreet. He began his banking career as a teller trainee with The Bank of the Manhattan Company (later Chase Manhattan Bank). He then went to work for the Public National Bank before serving as a senior examiner with the New York State Banking Department.
In 1965, Mr. Pancetti began his tenure with the Manhattan Savings Bank, where he would spend the remainder of his career. At Manhattan Savings, he rose to president and chief operating officer and, in 1986, was elected chairman and chief executive officer. In that role, Mr. Pancetti guided Manhattan Savings through its acquisition by Republic New York Corporation and its merger with Williamsburgh Savings Bank. During this time, Mr. Pancetti also continued and expanded Manhattan Savings Bank's signature tradition of lobby pianists in most of its branches. Manhattan Savings was later renamed Republic Bank for Savings in 1993 and eventually acquired by HSBC. Mr. Pancetti retired in 2000 as the chairman and chief executive of Republic Bank for Savings and as vice chairman of Republic National Bank and Republic New York Corporation.
Mr. Pancetti raised his family with his beloved wife, Kitty, in Staten Island, N.Y. (where he was president of the Staten Island Babe Ruth League), before moving to Old Bridge, N.J. in 1977. He would eventually build his dream home in Colts Neck, N.J. in 1986, where he enjoyed hosting memorable Christmas parties and summer barbecues. As a Colts Neck resident, he was a benefactor of the Colts Neck Library and a long-time parishioner and benefactor at the Church of St. Mary, where he later provided for the renovation of the parish's grotto and prayer center as a memorial to his late wife, Kitty.
Mr. Pancetti graduated from Pace University on the G.I. Bill. As an alumnus, he served on the University's Executive Council, endowed a scholarship to the University's Lubin School of Business, and dedicated a suite in the Alumni Hall dormitory at the University's Westchester campus.
Mr. Pancetti also received a degree, with honors, from the Graduate School of Savings Banking at Brown University, where he later served as coordinator of the fiscal management faculty.
Mr. Pancetti was a long-time member of the Navesink Country Club in Middletown, N.J. and the Club at Admirals Cove in Jupiter, Fla., where he enjoyed dining with family and friends, golfing, socializing, and hosting family celebrations.
Mr. Pancetti's other past affiliations include directorships on the Board of Republic New York Corporation and Republic National Bank; The Economic Club of New York (where he served as treasurer from 1977-2000 and was an original member of the Club's Centennial Society); The Fifth Avenue Association; the Monmouth Museum; the Community Bankers Association of New York State; the Savings Bank Life Insurance Fund; the C.P.C. Foundation; and The M.S.B. Fund. He also served on the Cardinals Committee of the Laity and was a Centurion of the Archdiocese of the Military.
John will be remembered for his generosity, sharp intellect, storytelling, cooking (especially his roasted red peppers, baked clams, potato salad, and piña coladas), joke-telling, and (much later in life) love of classic Western movies and television shows.
He was preceded in death by his wife, Catherine "Kitty" Pancetti, in 2014, and his grandson, Jeffrey A. Pancetti, in 2011. He will be greatly missed by his children, John S. Pancetti and his wife Nancy and Zelinda Daroci and her husband Robert; his grandchildren, John A. Pancetti II (Allison), Steven Daroci (Kerry), Taylor Brown (Josh), James Pancetti (Chelsy), and Caroline Daroci; his three great-grandsons, John A. Pancetti III, Robert "Bo" Daroci, and Christopher Pancetti; and his many other devoted relatives.
Visitation will be held at the Clayton & McGirr Funeral Home, 100 Elton-Adelphia Road (Route 524), Freehold Township on Thursday, June 15, 2023, from 4:00 to 8:00 p.m. Relatives and friends are invited to gather at the Funeral Home on Friday, June 16, 2023, at 8:30 a.m. for the procession to his 10:00 a.m. Funeral Mass at St. Mary's Catholic Church, 1 Phalanx Road, Colts Neck. Entombment will follow in St. Gabriel's Cemetery & Chapel Mausoleum, 549 Newman Springs Road, Marlboro.
For those who desire, memorial contributions in Mr. Pancetti's name may be made to Fulfill (formerly the FoodBank of Monmouth and Ocean Counties), 3300 Route 66, Neptune, NJ 07753.
For information, directions, or to leave condolence messages to the family, please visit www.claytonfuneralhome.com.
Share Your Memory of
John

Robert C. McGirr - Owner & Manager - N.J. License #3273