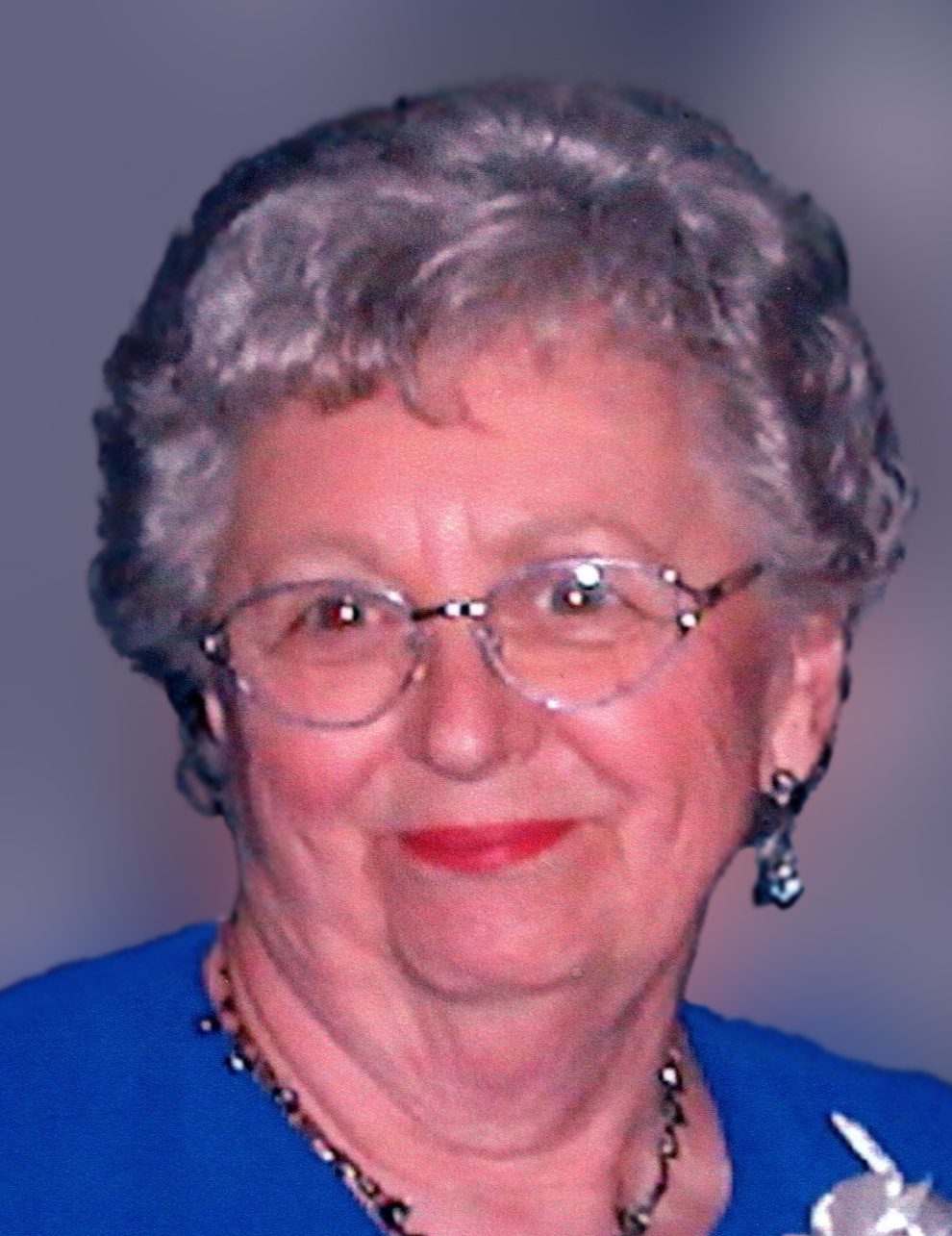 Obituary of Frieda Gigantino
Frieda "Betty" (Steinbacher) Gigantino, of Newport, RI passed away on September 22, 2023 at Saint Clare's Newport. She was the wife of the late Leonard Gigantino.
Born on February 9, 1928 in Irvington, NJ, Betty was the daughter of the late George and Barbara (Bahr) Steinbacher of Ziegelhausen, Germany, and the sister of the late Frank Steinbacher.
Betty's parents emigrated to Newark, NJ in the 1920's where they operated a vegetable store and lived in a cold water flat on the second floor. Eventually settling in Irvington, NJ, German was the first language spoken in their home, and her parents went to school to learn English. Betty was an enthusiastic member of a local swim team, and she attended Irvington High School, where at age 17 she met the love of her life, Leonard Gigantino, before graduating in 1946.
After Leonard returned from a two-year stint in the Navy, Betty and Leonard married in the fall of 1948. Their first born, Barbara, arrived in the summer of 1949. The young family relocated to College Park, MD where Leonard attended the University of Maryland on the GI Bill. Their first son, Arthur, arrived while they were in Maryland.
After Leonard graduated from the University of Maryland the family returned to Irvington, NJ where they had three more sons: Michael, Gregory and Richard. In 1963 they moved to Edison, NJ where they established themselves as devoted and enterprising community members. Betty ran the snack shack at the Little League Field for many years while Leonard was very involved in the Booster Club. Devoted and energetic parents, they never missed any of the boys' games.
Betty loved to cook and bake for her family and friends. It was how she showed her love. She embraced Leonard's Italian heritage and learned how to cook all things Italian from her mother-in-law. Famous for her generous use of garlic, Betty's meatballs remain a cherished family treasure. She made whipping up a perfect apple or blueberry pie look so easy. And her family recipes and secrets have been shared with three generations where they continue to inspire and express love.
A prodigious talent with the needle, Betty could sew, knit, and crochet. Her finest works are the quilts she created. Meticulously stitched by hand, these projects took years to complete, and each is a work of art.
Always a stylish, snappy dresser, purple was her favorite color. Perfectly manicured nails, usually purple, were her signature beauty secret and she adored stepping out in her striking purple swing coat.
Vacations at the Jersey shore were a summer staple for Betty and her family. Spending the days on the beach, Betty loved to swim, stroll the boardwalk in the evenings, and settle in for card games each night.
She worked for several different companies over the years, starting at Victaulic and moving eventually to the package engineering department of Revlon/Channel in New Brunswick. Attentive to detail, she enjoyed the work, and all the girls in her family enjoyed the bonus cosmetics.
A widow for thirty-two years, Betty's golden years were active and filled with international travel, weddings, baptisms, graduations, and all the joys of being a grandmother and great-grandmother. Like her mother, Betty was ferociously independent her entire life, and she proudly cultivated that spirit in all the women in her lineage.
Betty was an active member of the Red Hats Society, and a devout Catholic, she was part of the Rosary Society at St. Joseph's Church in Newport, RI. The New York Yankees, bingo, mahjong and gambling were some of her other passions. In New Jersey she enjoyed the Atlantic City casinos, and when she moved to RI, she frequented Newport Grande on Sunday afternoons. Betty only ever reported her winnings!
Her ultimate joy was her family. She loved her family above all else and she is survived by Brad and Barbara Chase of Portsmouth, RI; Arthur and Joanne Gigantino of Walnut Creek, CA; Michael Gigantino of Washington, NJ; Gregory Gigantino of Portsmouth, RI and Richard and Terry Gigantino of Millstone Township, NJ. She leaves a legacy of 12 grandchildren, 14 great grandchildren, and 1 great-great grandchild! She was predeceased by her daughter-in-law, Sheila Gigantino. In lieu of flowers, please consider making a donation to Visiting Nurse Home and Hospice, 1184 East Main Road, Portsmouth, RI 02871 or St. Judes Children's Hospital.
Visitation will be held at the Clayton & McGirr Funeral Home, 100 Elton-Adelphia Road (Route 524), Freehold Township on Saturday, September 30, 2023 from 10:00 AM to 12:00 PM with her funeral service to begin at 12:00 PM. Interment will follow in St. Joseph's Cemetery, 62 Cedar Grove Road, Toms River. For information, directions, or to leave condolence messages to the family, please visit www.claytonfuneralhome.com
Visitation
10:00 am - 12:00 pm
Saturday, September 30, 2023
Clayton & McGirr Funeral Home
100 Elton-Adelphia Road
Freehold Township, New Jersey, United States
Funeral Service
12:00 pm
Saturday, September 30, 2023
Clayton & McGirr Funeral Home
100 Elton-Adelphia Road
Freehold Township, New Jersey, United States
Final Resting Place
1:30 pm
Saturday, September 30, 2023
St. Joseph´s Cemetery
56 Cedar Grove Road
Toms River, New Jersey, United States