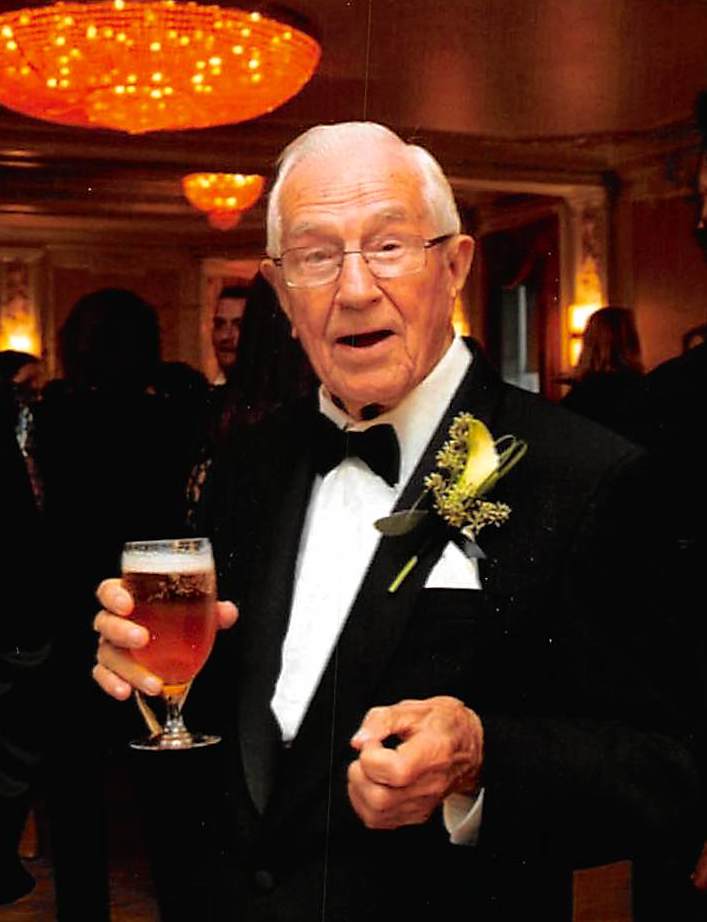 Obituary of Peter Paul Meosky, Sr.
Peter Paul Meosky, Sr., 104, of Newtown, PA passed away peacefully on Saturday, July 20, 2019. He was born in Mount Braddock, PA and had lived in Oliphant Furnace and Brownfield before moving to Jersey City, NJ. Peter then lived in Willingboro for many years before settling in Manchester in 2003. After high school, he was proud to participate in the Civilian Conservation Corps, a volunteer public work relief program. From there, he had a distinguished career as a Procurement Manager for the U.S. Government in Philadelphia until his retirement in 1972. Peter loved activities including singing, trips to the racetrack, and playing horseshoes and darts.
He was preceded in death by his beloved wife of 77 years, Musa June Meosky; and his granddaughter, Cheryl "Sherri" Amabile. Peter is survived by two sons, Edward Paul "Eddie" Meosky and Peter Paul Meosky, Jr. and his wife, MaryAnn; a daughter, Patricia Pitts; five grandchildren, Donna L. Westerman, Stefanie L. Pitts, Walter L. Pitts, III, Peter Paul Meosky, III, and Melissa Slocum; seven great grandchildren; a great great grandchild on the way; and sisters, Bertha Bobek and Josephine Appleman.
A visitation will be held at the Clayton & McGirr Funeral Home, 100 Elton-Adelphia Road (Route 524), Freehold Township on Tuesday, July 23, 2019 from 2:00 to 4:00 and 7:00 to 9:00 PM. Due to inclimate weather, Mass has been moved from the Co-Catherdral of St. Robert Bellarmine to Clayton & McGirr Funeral Home, 100 Elton-Adelphia Road (Route 524), Freehold Township on Wednesday, July 24, 2019 at 10:00 AM. Interment will follow in Fairview Cemetery, Westfield. For information, directions or condolence messages to the family, visit www.claytonfuneralhome.com