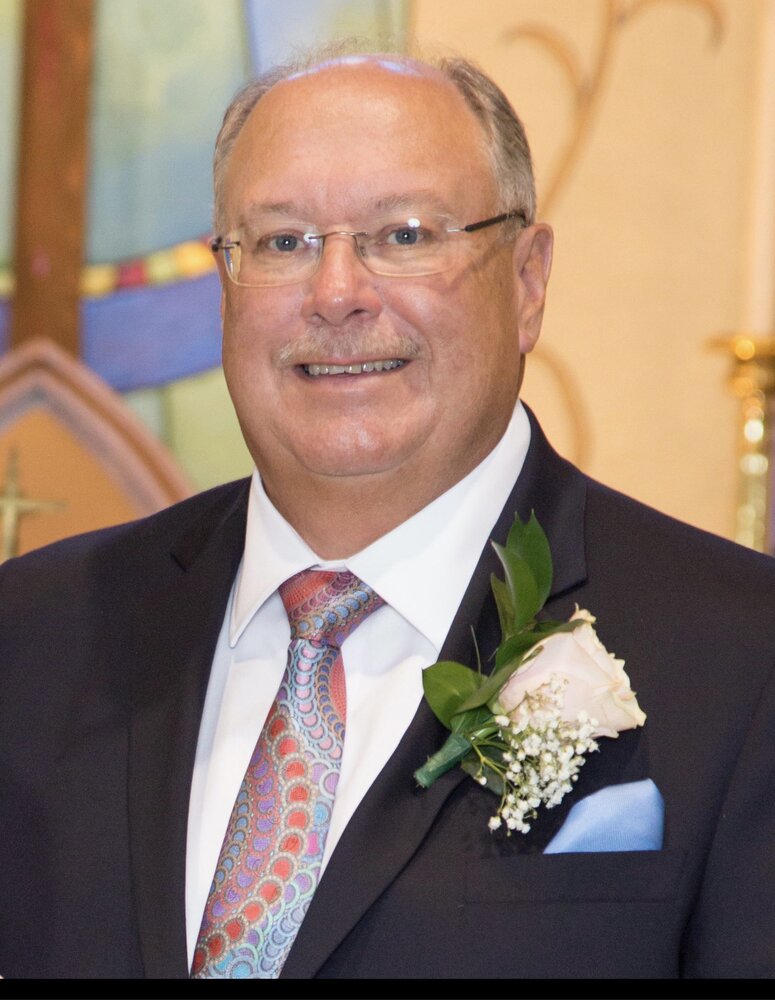 Obituary of Joseph A. Miller, PhD
Dr. Joseph A. Miller, 62, died Monday, September 27, 2021, in Farmingdale, NJ.
Joe was born June 4, 1959 to George and Margaret Miller in Paterson, NJ. He grew up in Wayne, NJ, where he developed what would become a lifelong love of Bruce Springsteen's music and graduated from Wayne Hills High School in 1977.
He worked as a film projectionist during his high school years and met the love of his life, Susan Moore, at a movie theater in Wayne. He then attended William Paterson University, graduating in 1981 and marrying Susan in 1985. The couple settled first in Clifton and then Wayne, NJ, welcoming son Brian in 1986 and daughter Lauren in 1990.
Joe earned a Master of Social Work from New York University in 1984. While raising his young family, he worked as a clinical psychologist and continued his education at NYU, graduating with a doctorate in 1999.
He began working for Meridian Health (now Hackensack Meridian Health) in 2005, and over the years he held various positions, including corporate director of Neuroscience, Orthopedics, and Behavioral Health and COO at Riverview Medical Center. For the last three years, he was vice president for Behavioral Health Care Transformation Services.
In 2012, Joe and Susan moved to the Equestra community in Farmingdale, NJ, where Joe continued his work for Hackensack Meridian Health, expanding and improving the organization's behavioral health care initiatives and often meeting with state and congressional leaders to advocate for mental health care services.
He also served as an assistant professor in the Department of Psychiatry & Behavioral Health at the Hackensack Meridian School of Medicine at Seton Hall University and was a clinical assistant professor in the Department of Psychiatry at Rutgers University, Robert Wood Johnson Medical School. From 2018-2019, Joe served as chair of the American Hospital Association's Constituency Section for Psychiatric and Substance Abuse Services.
Although he was passionate about his work, Joe most enjoyed spending time with his family. He was elated to celebrate his children's marriages and welcome son-in-law Matthew Holtz to the family in 2017 and daughter-in-law Kaitlin Ahern in 2019.
Most recently, the greatest joy of his life was being Kapa to his three grandchildren, Mac, Kane, and Ada.
He was happiest with his toes in the sand "down the shore" or a Hendrick's martini in hand at one of his many favorite restaurants with friends. He loved to cook, golf, and travel with his family, and he was an active member of St. Catherine of Siena Catholic Church, where he served as a lector.
He was a mentor, a loyal friend, a confidante and sounding board, a devoted husband, father, and Kapa, and always the most positive person in the room. His warmth and generosity were unmatched, and he will be missed very dearly by his family, friends, colleagues, and everyone else who was lucky enough to know him.
Joe was predeceased by his parents, George and Margaret Miller; and his brother, Dennis Miller.
He is survived by his wife, Susan Miller of Farmingdale; son, Brian Miller and his wife, Kaitlin of Freehold; daughter, Lauren Holtz and her husband, Matthew of Freehold; and grandchildren, Mackenzie Miller Holtz, Kane Joseph Holtz, and Ada Marie Miller.
A visitation will be held at the Clayton & McGirr Funeral Home, 100 Elton-Adelphia Road (Route 524), Freehold Township, on Friday, October 1, 2021 from 3:00 to 7:00 PM. Relatives and friends are invited to attend his 10:00 AM Funeral Mass on Saturday, October 2, 2021 at St. Catherine of Siena Catholic Church, 31 Asbury Road, Farmingdale. Interment will be private.
In lieu of flowers, memorial contributions may be made to the Dr. Joseph Miller Behavioral Health Scholarship Fund at Hackensack Meridian School of Medicine: https://give.hackensackmeridianhealth.org.
For information, directions, or condolence messages to the family, visit www.claytonfuneralhome.com.