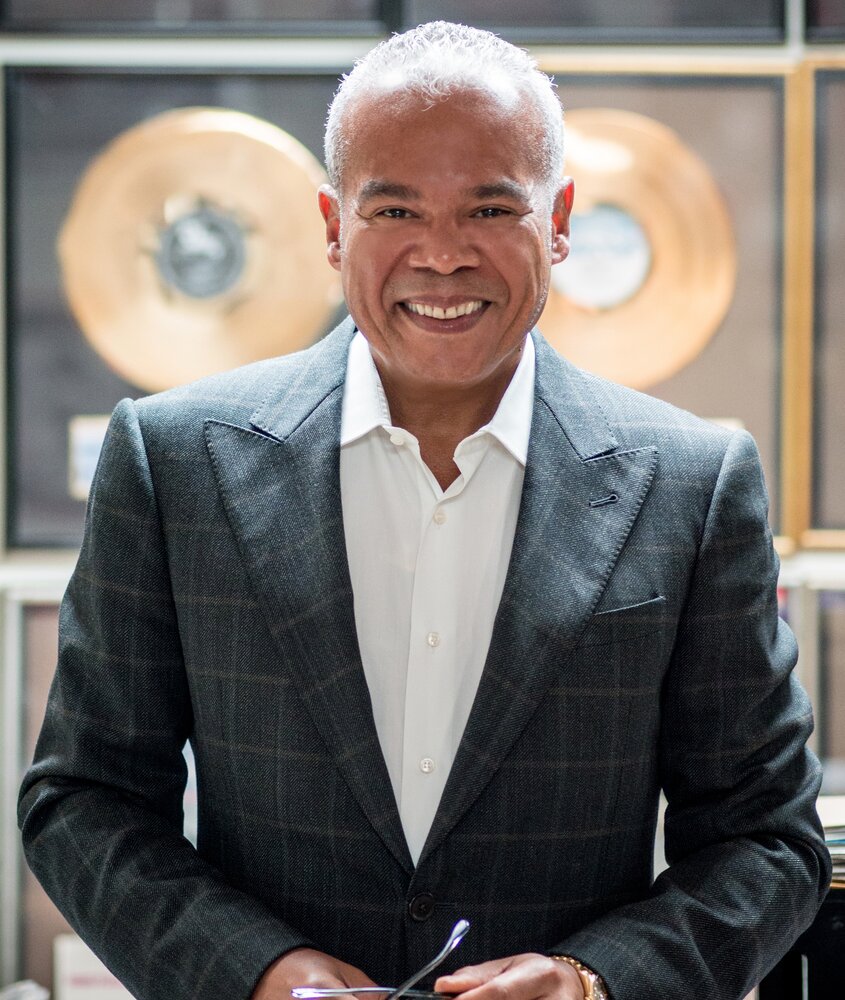 In Memory of
Ruben Rodriguez
1953 - 2021
Visitation at St Cecilia Roman Catholic Church
1:00 pm - 3:00 pm
Saturday, November 6, 2021
St Cecilia Roman Catholic Church
55 West Demarest Avenue
Englewood , New Jersey, United States

Get Directions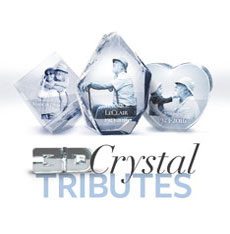 Order A Crystal Tribute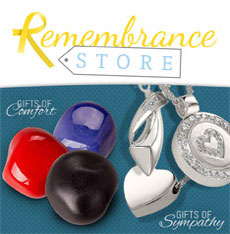 The Remembrance Store
Obituary of Ruben Rodriguez
Ruben Rodriguez was Born Sept. 7, 1953 to Agustin Rodriguez & Carmen Rodriguez (both deceased). Raised in the Van Dyke & Tilden projects in Brooklyn, New York, along with his 3 brothers; Vincente Rivera, Jose Humberto Rivera, Edwin Rodriguez and sister, Martha Rodriguez -Torres, Ruben always believed that in their growing up in a single parent home, the strength and admiration for their mother would be his greatest motivation towards living in his purpose. For it was those very same foundational roots that would set the tone for his own journey.
Ruben Rodriguez was a renowned music industry executive who was always on the cutting edge. From his earliest days at Motown Records to his Pendulum Records upstart, an innate knowledge of what the market was missing and a sure-fire ability to fill that void with extraordinary success had driven Rodriguez.

Rodriguez, under the banner of Ruben Rodriguez Entertainment, Inc., was consulting and working with major and independent record companies, as well as heading up his record label Pendulum Records, LLC and management company RAM Talent Group, Inc. In 2018 Rodriguez consulted for KSR Group whose roster includes Cardi B, Hoodcelebrityy and Josh X. Rodriguez was also attributed to the success of Cardi B's "Bodak Yellow" and Hoodcelebrityy's "Walking Trophy" where he not only consulted on both projects, but also oversaw the national radio promotion. Rodriguez oversaw the national radio promotion for Snoh Aalegra, taking "I Want You Around" #1 at R&B Radio. Rodriguez also contributed to the national radio promotions on Toni Braxton "Long As I Live" taking the single to #1 at R&B Radio, as well as for Kem, Ne-Yo, Tori Kelly, Masego, Sam Smith & Norami and to the success of Queen Naija at R&B Radio , among many others. Rodriguez oversaw the national radio promotion for Snoh Aalegra and contributed to the national radio promotion for Tiana Major9 & Earthgang for their song "Collide" from "Queen & Slim: The Soundtrack", among others.

Rodriguez was very proud to not only be involved in the development of artistic talents, but also contributed to building the careers of many of today's industry executives. Through Ruben Rodriquez Entertainment, Rodriguez continued his passion for developing new artists by consulting and developing many new up-and-coming artists over the years. Currently he was consulting, together with Nikki Bratcher (Nikki Poo Music, LLC), on the development of the artist Yung Xavi and his independent label Big Haus X Productions, LLC.

He had always handled his career with passion, integrity, commitment, and strong work ethics. Drawing on his forty plus years of experience in the entertainment industry, Rodriguez' extensive knowledge and rise to executive leadership took root when he landed a position at Motown as the Northeast Regional Marketing and Promotion Manager.

Rodriguez left Motown to join the marketing and promotion team at Neil Bogart's then newly formed Casablanca Records. There he found his niche working with cutting edge artists like the Village People, Donna Summer, Parliament Funkadelic, KISS and Cameo. "My years at Casablanca opened my perspective and shaped my desire to work with talent outside of the mainstream. I'm motivated by the creative challenge of helping to introduce a new sound and image into the broader market." That sentiment had become Rodriguez's trademark and passion which defined his tenures at Island and at Columbia Records, where he was Senior Vice President. He helped shape the careers of such top artists as Grace Jones and George Michael (who made history by being the first non-black to achieve a No.1 album in the R&B Charts (Faith), Regina Belle, Terence Trent D'Arby, Public Enemy, Beastie Boys, Lisa Lisa and Cult Jam, and LL Cool J were some of the artists who benefited through their association with Ruben.

The years following Rodriguez' departure from Columbia had proven to be some of the most challenging and exciting in his career. At the time of Pendulum's start-up, Rodriguez was simultaneously hired as the Senior VP of Elektra Records where he helped bring artists such as Anita Baker, Keith Sweat and Natalie Cole to the next level of worldwide attention and acclaim. He also undertook the development of the label's presence in the Hip-Hop community. As a result, Elektra became one of the preeminent labels signing and distributing Hip-Hop artists in the early 1990's (working such acts as Brand Nubians and Leaders Of The New School, the group that launched Super-Star Busta Rhymes). At the same time, Rodriguez was guiding the careers of the Digable Planets and applying his hands-on approach to the development of Pendulum Records.

Rodriguez' success was not only forward reaching, but far reaching as well. For his Pendulum Label formed in 1991, he was credited with shaping the Grammy Award Winning, critically acclaimed Digable Planets who shook up the Hip Hop sound with their live band performances that brought the group universal appeal. Other signings by Rodriguez, such as the Boogie Monsters and the Lords of the Underground, allowed Pendulum to gain notoriety in North America, the UK and penetrate the greater world market. True to form, Rodriguez pegged the missing market link dead on and shot through the deluge with a powerhouse debut album from urban pop trio "Divine". The album, "Fairy Tales", spawned the single "Lately", which rose to #1 on the Hot 100 Pop Chart.

In 2008 Pendulum Records in association with WDE signed Grammy Award Winning Artist Regina Belle and released her first Gospel album 'Love Forever Shines'. The first single "God is Good" quickly achieved the 2nd Highest Number of Radio Spins at Gospel Radio in the past decade. There was nothing like it on Gospel Radio. "God Is Good" also claimed Song of The Year for 2008 at the Gospel Music Choice Awards, was nominated for a 2009 GMA Dove Awards for Traditional Gospel Recorded Song and Regina garnered a 24th Annual Stellar Award Nomination for Contemporary Female of The Year. Regina Belle's "Love Forever Shines" hit the Top 10 Selling Gospel Albums according to Soundscan. In 2010, Pendulum Records signed Gospel Artist Travis Greene to his first record label subsequently releasing his first album "Stretching Out". In 2011, Travis Greene was nominated for the 26th Annual Stellar Awards for New Artist of the Year and is still today one of the hottest artists in that genre. Rodriguez shared, "In signing Travis I recognized his immense talent and knew he would attain great successes in his musical career. I'm so proud of what he has accomplished."

Rodriguez shared, "From the beginning the label has prided itself on breaking and developing new cutting-edge artists. My philosophy, as an independent label, has always been to even the competitive landscape by filling the void in the marketplace through the power of the music, artistry, along with a dedicated team and great relationships in the marketplace. Embracing the music with passion, integrity, dedication and unique sensibility, are key to achieving success."

Rodriguez's previous management experience included co-management duties for Legendary Recording artist Patti LaBelle. From there he launched RAM Talent Group, Inc., a management company focused on management in all genres of the music and entertainment industry. One of the first signings was Donell Jones. Ruben helped him to realize his entrepreneurial dream by launching Donell's own label, as well as helping Donell secure a major distribution deal for his label.

Among the many awards and accolades Rodriguez had achieved, in the fall of 2003 Rodriguez was honored with the "Joseph Papp Racial Harmony Award" by The Foundation for Ethnic Understanding, joining the likes of past honorees as: Russell Simmons, Clive Davis, Sean "P. Diddy Combs, Johnny Cochran, Lyor Cohen, Kevin Liles, Jay-Z, Antonio "LA" Reid, Kedar Massenburg, Barry Weiss and Tom Freston. In October 2015 Rodriguez was honored with the "Lifetime Achievement Award" by The Living Legends Foundation joining an illustrious list of industry greats who have been honored in the past, including Clarence Avant, Antonio "LA" Reid, Charles Warfield, Stephen Hill, Kenny Gamble, Leon Huff, Quincy Jones, Larkin Arnold, Brenda Andrews, Jon Platt, the late Hal Jackson, the late Jack "The Rapper" Gibson, Cathy Hughes, Rushion McDonald and many others.

Ruben is survived by his daughter, Erica Rodriguez-Jenkins and Son in-law, Guss Tyshawn Jenkins; Grand Daughter, Yerdi Hoyos-Pineda; Brothers, Vincente Rivera and Jose Humberto Rivera; Brother in-law, Angel Torres; and a host of nieces, nephews, and cousins.
Relatives and friends are invited to attend his visitation at St. Cecilia Roman Catholic Church, 55 West Demarest Avenue, Englewood, NJ 07631 from 1:00 to 3:00 PM on Saturday, November 6, 2021.
For those that cannot attend in person, the family invites you to participate via webcast, HERE.
Interment will be private. All arrangements are under the direction of the Clayton & McGirr Funeral Home, Freehold Township.
The family asks that in lieu of flowers donations be dedicated in Rubens Memory to the T. J. Martell Foundation, a foundation in which he had a strong commitment and involvement. For information or to leave condolence messages to the family, please visit www.claytonfuneralhome.com
Share Your Memory of
Ruben

Robert C. McGirr - Owner & Manager - N.J. License #3273